Dive into the world of imagination and creativity.
A writer known for her dark and funny stories of domestic life, Kate Atkinson has made a name for herself in the enticing world of fiction literature. If you aren't familiar with her writing and want to be, here are ten of her top literary works broken down for you. The top 10 of Kate Atkinson books have been listed below.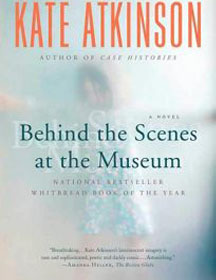 In her very first published novel, Atkinson tells the tale of a young girl named Ruby with the constant contrast of her flashbacks in correlation to her current life, as well the ancestor women of her family and the struggles they went through. While Ruby's life alone is told in thirteen or so chapters, the book holds great inspiration as a mostly women centric story. Circling around the real museum of York Castle, there are elements in the story, however, that showcase the struggles of the men in the family as well. Overall, it's a good read.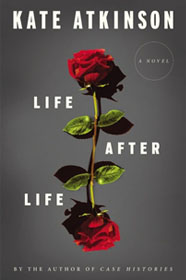 The first in the series, Life After Life is a story which was written with an unconventional structure, focusing back and forth on the different status of life that each of the characters could have had. For example, it pans to the life of Ursula Todd, in which she drafts different situations she could've been born, one being stillbirth. There are situations of rape, suicide and war. Amongst and after the chaos, the reader is unfortunately unable to grasp whether the occurrences happen in one particular world or are subjective to a different world all together. Lastly, the writing also questions whether the impact she made on history for example, by killing Hitler, has actually altered the timeline of the world and it's circumstances or not. This factor, however, brings the uniqueness and intriguing quality to the novel.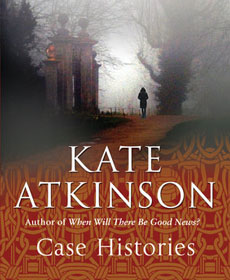 If you're looking for a medium between crime and fiction, then this is the story for you. Focusing on a detective or private investigator who was formerly a police inspector, Case Histories tells the tale of three initially unconnected crimes that revolve around murder. It gives you a sense of suspense, if you are into it, which makes it a good read. Since this one, Atkinson has produced three novels that include the private investigator, Jackson Brodie which we will be talking about later.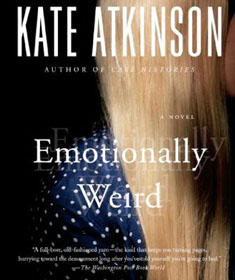 This story is efficiently what Kate Atkinson books revolve around, fiction and reality blended. It tells the story of Euphemia (Effie) Stuart-Murray as she writes to her supposed mother Nora, hoping to find out deeply about her family ancestry and parentage. It received mixed reviews from critics but was overall enjoyed.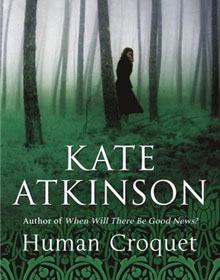 Quite an unusual name we know. However, Human Croquet was released to the public in 1997 and is based around a woman named Isobel Fairfax who sets out the legacy of a 300-year old family curse as well as her many weird antics of time-travel.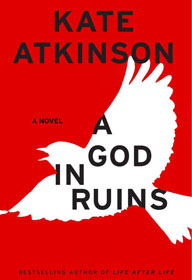 Her ninth novel, Atkinson published A God In Ruins as the second running for her novel, Life After Life. Although both books are about World War II, this story has Ursula Todd's brother Teddy as the main focus, telling his life through a non-chronological order.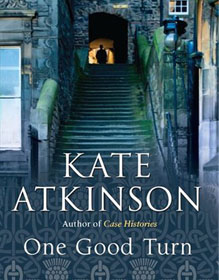 Featuring the personal investigator, Jackson Brodie two years after the storyline of Case Histories, the novel features drastic witnesses of a road rage accident at a festival in Edinburgh. Although it is a crime novel, it gets you hooked especially if you were initially a fan of Case Histories.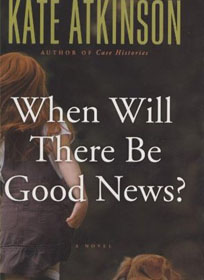 Featuring a now retired Jackson Brodie, the book begins in Devon where a woman witnesses the death of her family. The rest of the narrative, however, is set in and around Edinburgh just like the previous installment. You will also be interested to know that the novel won 2009 'Richard & Judy Best Read of the Year' at the British Book Awards.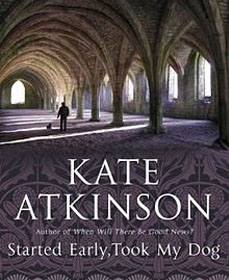 Titled after Emily Dickinson's poem of the same name, Started Early, Took My Dog, is a novel that focuses on two characters primarily, Tracy Waterhouse, a security chief in Leeds and our very own Jackson Brodie who is led to Leeds by a case of his own. The novel was adapted into an episode of the British television series, Case Histories, back in 2013.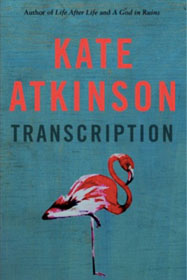 Being Atkinson's latest novel, she brings forward the epidemics of modern fiction and crime. Transcription, a story set in the 1940's, tells the tale of eighteen-year old Juliet Armstrong who is reluctantly recruited into the world of espionage. The character seems to be faced with her past with war ten years later after the occurrences happened.
Enjoy reading these well written works of fiction from the best selling author, Kate Atkinson.
Last Updated: 9 August 2018