Neil Gaiman is one of the most versatile writers of the modern English. Though fictional writing serves to be his forte yet he has exceptional command over comic books, films and graphic novels. Some of his prolific works include The Graveyard Book, The Ocean at the end of the Lane. He is the most complete writer who has capability to write the most engaging content. His thoughts seem to emerge from a deep ocean whose depth cannot be measured. Some of Neil Gaiman books are briefly discussed here: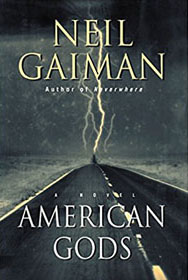 Novel interprets the existence of Gods and mythological creatures. Shadow is the protagonist of the story who is a convict and released from prison, not before the death of his wife that disinclines him from his own self as well as from the outside world. In order to find some peace he accepts the job of being the bodyguard of a con man, Mr. Wednesday, who turns out to be an incarnation of Odin. Together they recruit Old Gods of ancient mythology to fight against New Gods of American mythology. Brutal battle depicts new places and characters that are bound to influence their journey in one or other way. Shadow gets abducted by New Gods which temporarily weakens their battle against odds. Beauty of the novel lies in the various sub-plots that involve The Queen of Sheba, the Viking explorers etc. who play a vital role in keeping the readers interested.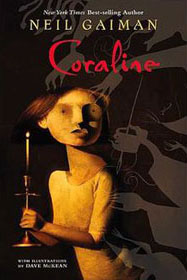 Based on Coraline, the protagonist, who moves into an old house divided into flats. Her quest for adventure and good nature soon draws the other tenets closer to her. She comes to know that there is a door in her home that is not to be opened. When she opens it she enters a mysterious home that is replica of her own home but has different people though being look-alike. The Other Mother cajoles her to stay there forever which has unreal things. When Coraline turns down her offer she is met with real intricacies which burden her to find her true parents who are kidnapped and kept in that same flat. The test is real and requires careful but intelligent selection of further steps. If she wins she will get her parents back however if she loses she will not only lose her real parents but also several other ghost children whose fate is sealed in that house. Will she be able to push the right buttons? Only time can tell.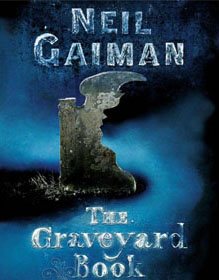 This sensational novel by Neil Gaiman is a real winner in a true-sense. A toddler wanders into a graveyard after being a witness to his parents' murder. Bod, the toddler, is fortunate enough to be raised and educated by ghosts who demand nothing but his total involvement in their dark world. There are immense dangers and adventures for the boy in the graveyard. He is unaware of the fact that outside graveyard his parents' killer is waiting for him. This novel is a real blockbuster and outshines all other Neil Gaiman books in fantasy genre.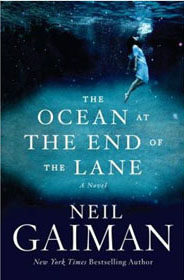 Another remarkable plot depicts a forty-odd year's old man returning to his childhood home and being pushed into a dark past that involves a girl he loved and her family. He becomes a victim to his past that is too dark for anyone to imagine let alone face. A dead man who committed suicide at the same place has something mysteriously hidden and has started unleashing scariness.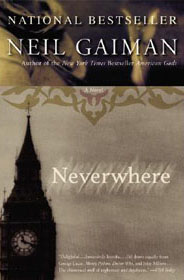 Richard Mayhew, a young businessman, has his destiny changed after a single act of kindness. He finds out an entirely new city under his native city's roads that is full of bizarre things like monsters, saints, malicious girls etc. He simmers after finding himself becoming the victim of the dark world that has no exit points but only mysterious characters and a dark fate.
Last Updated: 8 August 2018