Reading Edgar Allan Poe short stories is a delightful experience for those who want thrill and excitement in a brisk manner. Not all are particularly interested in reading long full-length novels that may or may not be as exciting as short stories. As far as my interest is concerned I believe that short stories are a treat of fiction lovers. In regard to short stories not all writers have made consistent impact on readers however Allan Poe is one of those rare writers whose writing has left lasting impact on memories of book lovers. Here I have given reviews to Allan Poe's short stories that are precious to all fiction lovers.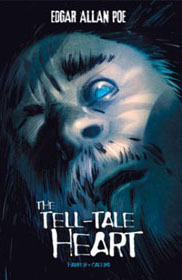 This gothic-fiction novel is a rare excellence that ruled hearts of its readers despite many novels coming to limelight after it. Disgusted at committing murder of his landlord for nothing but his filmy "vulture-eye", the offender braves his selfishness to accept his crime. It was not an unintentional murder that happened in heat of the moment but rather it was precisely pre-planned by the narrator. Initially, the narrator tries to conceal the murder but when he is dominated by his sensual guilt he confesses his vicious act of murdering. When his neighbor grew suspicious about the murder he cleverly misguided him about victim's absence for the crime scene. It was the heartbeat of dead man that made the narrator senile and accepts his crime before cops. Story is very fast and demands scrutiny and interest otherwise reader may lose grip over its intense plot and wonderful drama.
This horrific story is another splendid work of Allan Poe. Narrator, Egaeus, becomes accustomed to his obsessive disorder that makes him obsessed with objects so much that he loses connection with outside world. Bound to get married to his cousin who has a rare degenerative disease he becomes focused on her teeth. He does a shocking act by removing her teeth while she is still alive so as to satiate his obsession. He doesn't display or have any remorse for his vile deeds. This chilling novel is worth buying to experience a true gothic-fictional work.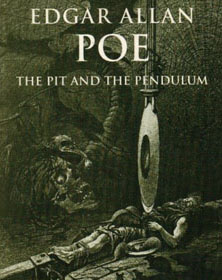 Edgar Allan Poe short story about extreme torture and brutal death planned for the narrator. Convicted for unknown crime narrator is ordered death penalty by Spanish judges. Longing for his life, narrator survives the torture sustained in his dark cell and ultimately escaping the cell with the help of invading French army. He is marveled by his escape when death seemed certain however he won't be able to forget his ordeal.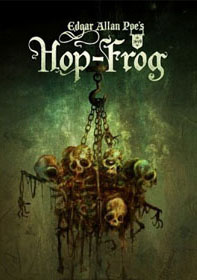 Hop-frog, a court-jester, is made fun of his dwarfness and deformity, gets stolen from his homeland along with his friend Trippetta. Their new lords make great libel against them which is not less than torture in any sense. When king and his accomplices derogate them further, Hop-frog advises them to dress as orangutans to scare their guests. He gets his revenge when king and his offenders get burned. Hop-frog survives and takes along his best friend to their homeland. This novel is a definite contrast to other books in same category due to its ultimate story.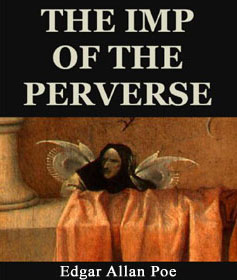 This book is rather an inspirational one that satisfies the appetite of ones who crave for literary excellence. Positive hope congenial to our senses is an important thing that forbids procrastination from developing further and ruining our self-set goals. Allan Poe has written a fantastic short story that is absolved of any ill-directed labor and serves our perfect guide in terms of perverseness. A deep sense of self-enlightenment is alighted within our hearts is capable enough to deny any crave for momentary anxiety. Ghosts of failure are deeply rooted within us but sense of enlightenment is deeper and comes to our rescue if we call it for our help. Work is accomplished and perfidy loses. I recommend this short story to readers of all age-groups because of its content. Edgar Allan Poe short stories don't consume much time and is a perfect blend of horror and fiction.
Last Updated: 8 August 2018