Everyday people face various circumstances that create personal conflicts between what needs to be done and what should be done-the omnipresent ethical question. It needs amazing power of mind to transform a base like this into a full blown novel. Jodi Picoult books inadvertently invoke the process of inquisitive thinking by taking up controversial themes.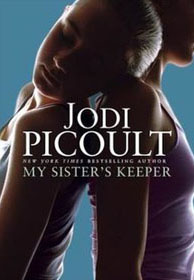 It is a painful story of a girl Anna who is brought to the world so that she could save her elder sister Kate who is suffering from Acute Promyelocytic Leukemia. When she is asked to donate a kidney to Kate, she decides to sue her parents. The court rules in her favor but a fatal accident leaves her comatose and the kidney ultimately goes to Kate. The beautiful bond of the sisters shines above everything else when the truth is out.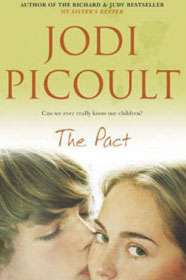 When anguish is too much to bear, two lovers Emily and Chris decide on a pact. An abusive childhood and resulting pregnancy breaks Emily from the inside. Depressed and weary of the troubles that her family and friends have to face, Emily decides to end it all. Chris helps her commit suicide by providing her with a gun. A court room drama ensues as Chris is arrested and layers of details unfold one by one.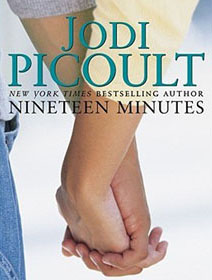 Jodi Picoult themed this novel on the distraught psychology of a teenager, that drives him to go on a shooting spree. Peter is an average and shy student who faces constant bullying from so called popular boys at school. He professes his love for friend Josie who is Matt's girlfriend and is severely bullied by Matt and his friends pushing him to the breaking point. He goes on a rampage and kills 9 students including Matt, and a teacher. He is acquitted and sent to prison for a life term. During his trial many facts emerge including the role of Josie.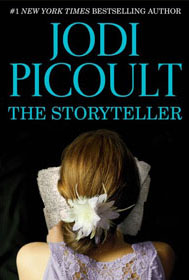 This Jodi Picoult book is a complex yet easily understood web of stories within stories. The story is about Sage, a lonely girl who works for a baker and stay aloof from the society, mainly grieving the death of her mother in an accident involving both. Suddenly she gets entrapped in the odd request of an old German teacher Josef Weber. Weber claims to be an ex-Nazi SS and wants assistance in dying. The story is full of surprising elements and has a fulfilling closure.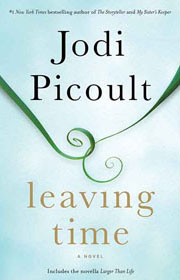 Young Jenna has never stopped pursuing her lost mother who disappears after a freak accident in the elephant sanctuary where she worked. She researches all possible ways to get some clue and stumbles upon a psychic Serenity and a private detective Virgil. Together they embark on the journey of unearthing a shocking criminal conspiracy.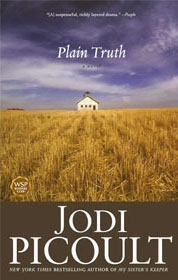 Sometimes morality wins over duty and the dilemma is well described in this book through the character of Ellie, a lawyer. She is hired to save Katie who is accused of killing and abandoning her infant born out of wedlock. As Ellie spends more time in the Amish village, she forms a relation with Psychologist Coop resulting in being pregnant. She learns the truth at last but this time heart wins over mind.
Shay is a murderer on death row. He offers to donate his heart to the daughter of the dead Kurt and his wife June. The story moves with glimpses from the past and present that show that Shay always took the blame to save others; like he did to save his sister Grace and at last June's daughter Elizabeth. The little girl is saved and he dies an unsung hero.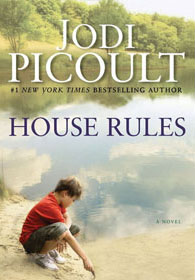 It's a poignant tale of a boy Jacob who goes to great lengths to save his brother. Jacob suffers from Asperger's Syndrome due to which he has to have a very organized and intangible daily routine. His disease gives him a special eye for minute details. When his younger brother accidently kills his tutor, he uses his intellect to frame someone else in the crime scene.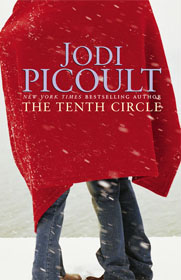 Jason dies after falling from a bridge and everyone suspects his ex-girlfriend Trixie pushed him to death to avenge her rape. She runs off to Alaskan wilderness. At the end it's revealed that her mother Laura killed Jason in a bid to undo her own misdoings to Trixie's father, Daniel. The entire sequence of events is illustrated by Daniel in his comic, titled 'The Tenth Circle'.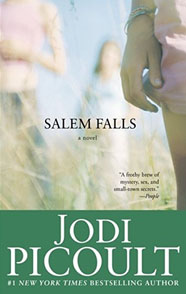 Jack tries to build a new life in Salem Falls, but his past comes back to haunt him. Falsely accused of abusing a student, high school teacher Jack spends 8 months in prison. Abandoned by society and his own mother, he finds solace in Addie, the owner of the diner where Jack works. But an unfortunate event involving teenage girls doing Wicca rituals gets him in the suspect zone once again.
Last Updated: 8 August 2018