In this modern age of mostly monotonous work, who doesn't want a burst of adventure in their lives in some form? Adventure appeals to all age groups and people from different regions and social backgrounds alike because it captures the most basic emotions and passions. This is the reason why the most commercially successful ventures in the fields of movies and literature belong to the genre of adventure.
In English literary history, there are a few authors whose writings have become trademarks for adventures and Zane Grey is probably right at the top among them. As an ardent fan of the American Frontier, Zane Grey has many his novels cut out in this back drop during the 17th Century. His works were so popular with the reading masses that more than a hundred of stories took the form of films. In addition to this there were also television productions based on his works. This just proves how commercially viable and far reaching market his works had around the globe. Here's a list of Zane Grey books for ll age groups and people from different regions and social backgrounds: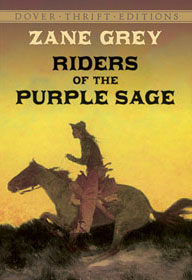 Considered a masterpiece crafted in genre of Western novel, this Zane Grey book has got everything from love to lust and from violence to a silent quest. With all the elements to get the young and old going alike, this story has an alpha male protagonist cowboy who saves the life and liberty of a young woman. The protagonist is on a journey of his own, but how does the young woman have a connection to it? Zane Grey's tells the story while presenting crude human emotions in their finest form and also intricate and complex relationships that existed back in the day when the world was a different place.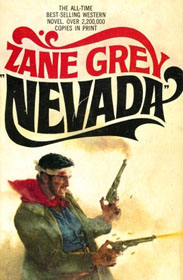 Love can be quite a complex thing when you lawlessness everywhere and women's rights are just of no value. This is the story of a boy who had made it up the ladder in a lawless cruel place only to find trouble again and again. Will be able to find the love of his life? Why does he in the first place keep getting into trouble all the time? Throw in intricate emotions of a friend and few thrilling action sequences and you have a perfect adventure.
Ever wondered how Grey Zane developed such immense interest and knowledge regarding the American Frontier and the Revolutionary war? Well, you will definitely find the answer to that question in the opening discourse of this Zane Grey Book for sure. Set in the back drop of the American War of Independence, this story describes how a group of Native Americans and freedom fighters join hands to take control of a strategic place. Without doubt Zane Grey has managed to capture the spirit, passion and emotion that prevailed in the Americans during the ongoing war for independence.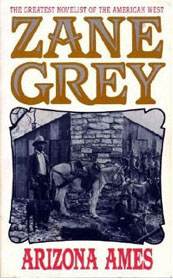 Yet another classic in the genre of adventure based in the lawless American Frontier backdrop. The protagonist is a clearly misunderstood man in his circle and keeps getting into trouble. Although his defensive skills are enough to make him sail through, his real self does not want any trouble. Sailing through a series of adventures through the story and while charming a lot of ladies, we arrive at a fairly predictable but exciting climax. This protagonist is by far one of the best characters Zane Grey has managed to create.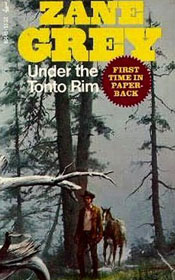 If you like adventures in the form of challenges within the society then this book written by Zane Grey is the right book for you. A newly appointed welfare officer in charge of a community of backward people who pursue primitive occupations has quite a challenging road ahead. But what she manages to with her style of work and the outcomes she achieves is truly remarkable and draws the community's attention. With a clear description of how primitive people really are and what challenges they face when they are pushed out of their natural habitat for economic and commercial interests, this Zane Grey book presents the difficult of mainstreaming people from different walks of life.