Gayle Forman is an award winning adult fiction writer whose call to fame was through her romantic novel "If I Stay" which was later converted into a widely acclaimed movie. She is also a journalist and has written for several major American publications including Jane, The New York Times Magazine, Seventeen, Elle and Glamour. She is currently living in Brooklyn, New York with her husband and two daughters. Most of the characters in Gayle Forman books are musicians. A mix between a life coach and a story teller, Gayle Forman knows how to strategically weave various philosophical quotes through the stories of her characters.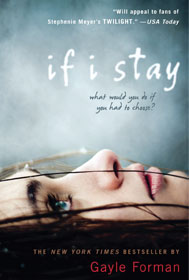 Mia is a young girl of 18 who lives the perfect life with a perfect family and her perfect boyfriend. She is also a talented cello player and is about to get accepted into the prestigious music school, Julliard. This leaves her face to face with a tough decision. She can either go to Julliard and be an accomplished cellist or she can stay back home with her family and the love of her life. But in an instant her options change. But the choice continues to remain the same, should I go or should I stay? This book is lined with parallels of birth and death, love and loss, happiness and despair. It will leave you laughing through tears and crying in joy.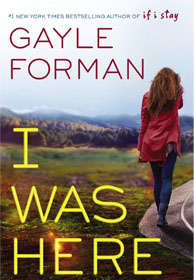 Meg and Cody are the closest of friends until the day they find Meg lying dead in a motel room after consuming a bottle of industrial solvent. Cody is devastated because she always thought they shared everything about each other. When she goes to collect Meg's belongings from her college she discovers that there's a lot about her she doesn't know yet. Like about the boy who broke her heart, her quirky old roommates and an encrypted computer file which upon decoding makes Cody realise that the reason behind Meg's death wasn't what she thought it was. An emotional and moving tale about how to deal with the death of a loved one, this book will leave you feeling devastated and intrigued all the same.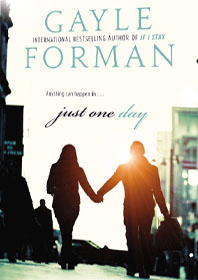 Allyson is sent on a trip through Europe with her friends as a graduation gift from her parents. A normally shy and introverted girl, she keeps to herself until the night of the play. Here is where she sees Willem for the first time. They soon hit it off and to her own surprise, Allyson agrees to spend a day with him in Paris and ends up having the time of her life. They spend the night together but when she wakes up the next morning she finds herself alone in the room. Where is Willem? Why did he abandon her? Will she ever get the answers to these questions?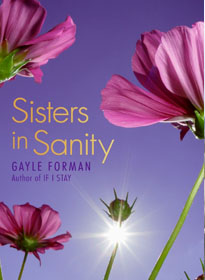 Brit is an out of control teenage girl who lives with her dad, baby brother and stepmother or "step-monster" as she likes to call it. All seems well when the family sets out for a trip to the Grand Canyon until Brit realises something fishy. Her dad takes a detour and enrols her into a fraud rehab facility, Red Rock. Over here she is forced into borderline abusive "therapy" sessions that encourage the girls to earn privileges by ratting out on each other. Her only ray of hope are her fellow inmates Bebe, V, Cass and Martha. Together they stand up for each other in times of trouble and aspire to get out of this hell hole of a place. Will Red Rock really help Brit to change? Will she get out of there better or worse than she was? This book speaks about the troubles faced by a teenager and how elders undermine their thoughts and decisions. It speaks about how hard it is for youngsters to get their voices heard. The characters are highly unlikely and the plot is unpredictable.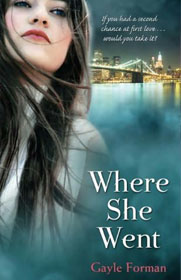 Three years down the line in the aftermath of the accident, Mia and Adam have parted ways. Mia is now a rising sensation at Julliard while Adam is a rock star with a celebrity girlfriend. On one fateful night, Adam finds himself stuck in New York with no one else for company other than Mia. They explore the city whilst talking about life in general, about what they learnt from the past and their expectations from the future. They talk about the love they had for each other and in the process end up opening their hearts to each other. This is the second part of If I Stay. It explores griefs from the past and tickles the flame of a rekindled love.
Most of Gayle Forman books talk about life in general. Her heartfelt talks, witty dialogues and quirky anecdotes reflect a lot of instances from her personal life.
Last Updated: 9 August 2018