Scott Fitzgerald (24th September 1896-21st December 1940) penned down 5 novels and many short stories sharing his melancholy, pessimistic love and an excess of showbiz and vanity that prevailed in his time. This period, famously known as the Jazz Age or Roaring Twenties witnessed a lot of development in the field of technology and rise of an overtly opulent society. F Scott Fitzgerald books give a very good insight into the society during the twenties.
Using his own life as the base, he wrote masterpieces which explore many dark and unthinkable dimensions of relationships during that era. Though his books did not do very well in his lifetime, they garnered critical acclaims in the years that followed him. From television to movies, Fitzgerald is everywhere.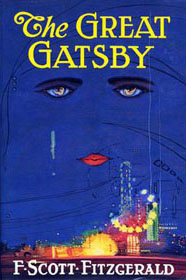 This is considered the magnum opus of Fitzgerald. The story revolves around a young and mysterious millionaire Jay Gatsby and his love interest Daisy Buchanan. His love soon turns into an obsession. The story is narrated by Nick, Daisy's cousin. Gatsby throws endless lavish and glittery parties only to be an elusive spectator. Daisy meets Gatsby and his obsession drives him to madness. He does everything he can, to be with Daisy. Even though married, Daisy too starts falling for him. Her husband Tom and his mistress Myrtle get embroiled in a complicated altercation with Gatsby and Daisy. All ends very tragically when Gatsby dies.
Subtle decadence and changing ideologies are the major elements in this book.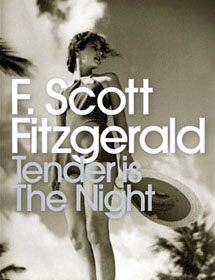 It is considered to be the best among F Scott Fitzgerald books. The story bleakly describes his own dark times when his schizophrenic wife is hospitalized for treatment and result in both having parallel affairs.
Dick and Nicole Diver represent a glamorous and new age couple. However, Dick starts having an affair with a young actress, Rosemary. Slowly the other side of their relationship starts unfolding.
The later part of the book shows the misery of Dick when he falls from grace and starts drinking relentlessly. He hopelessly pines for Rosemary and on the other hand, his marriage falls apart.
Fitzgerald pours his heart out to the readers. He describes his stagnant life, talent gone waste and love failure through the character Dick.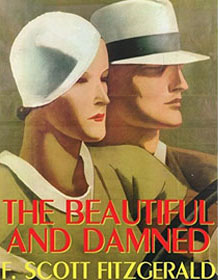 His second book, just like the others, highlight the plight of love lost characters and their involvement in fruitless and complicated relationships.
The Jazz Age witnesses a lot of upheaval in the dynamics of relationships. Fitzgerald portrays them in a very delicate and fine manner. The story is about a rich heir, Anthony Patch and his courtship with his wife Gloria Gilbert. Initial part deals with the couple's journey through love and World War I. The latter half is all about their post war celebration streak and flamboyant lifestyle that finally wrecks their lives. Anthony turns into an alcoholic.
Fitzgerald isn't afraid to show the selfish side of both characters and how they deal with the hardships in their relationship.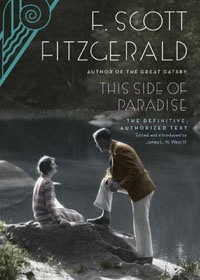 This book was a huge commercial success for Fitzgerald. It portrayed the contemporary American adolescence and young manhood. The freedom of being in unconventional relationships was quite common in the change of tide brought by the Famous Twenties.
Amory Blaine is loosely based on Fitzgerald and both share many events in life. Amory, a young Midwesterner thinks highly of himself and as he reaches college, he starts courting Isabelle, a young lady whom he had encountered previously as a young boy. He pens poems and dreams of his new love. After a brief stint in Army during World War I, he finds love again in Rosalind. But all doesn't end well and Rosalind choses a wealthy man over him.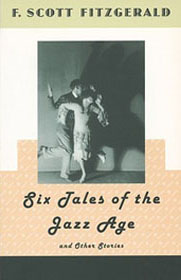 It is a collection of 11 fine short stories by F Scott Fitzgerald, which were mainly published previously in national magazines. The stories are segregated in three parts based on their content matter. The three parts are My Last Flapper (The Jelly bean, The Camel's Back, May Day, Porcelain and Pink), Fantasies (The Diamond as Big as The Ritz, The Curious Case of Benjamin Button, Tarquin of Cheapside, On Russet Witches) and The Unclassified Masterpieces (The Lees of Happiness, Mr. Icky, Jemima the Mountain Girl)
All his stories in the collection carry a sense of satirical humor and cynicism.
The Jelly Bean and The Camel's Back are love stories whereas May Day is a novella written is the background of May riots that interweave the stories of wealthy and the poor, oppressed class. Porcelain and Pink is about the mistaken identity.
Among his other stories, The Curious Case of Benjamin button is immensely popular. As curious as it sounds, it's the tale of a boy is born old but with passing time he ages in reverse.
Most of the stories in the collection were written for the writer's amusement, though ironically these were more of his successful works.
Last Updated: 8 August 2018