Here's a list of the 10 best Haruki Murakami books that shows the best in fiction.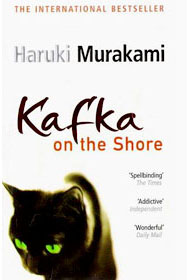 Those who believe that "life is a fairytale in childhood" might be true most of the times but few children live their darkest phase during childhood. It's not all about karma and all but the adaptability to surroundings and survival of the fittest. Kids can rarely dominate over all evil people of their surroundings and they become an easy target of goons, and all kinds of evil people. Same problem is manifested in this book of rare fictional aptitude where Kafka, a protagonist, runs away from his home to get rid of the problems he would have eventually faced in future. He reaches a place that is rich in fantasy he would never have imagined where everything was possible. Book is replete with most adventurous stuff that can hardly be envisaged in a single book. His life in forest is full of amazing thing that are at times horrific too but they had certainly made Kafka, a better person. He was on a run to find his mother and sister. At times, Kafka reasoned with others including his inner-self about the existence and validity of this surrounding's reality however every time he was guided correctly.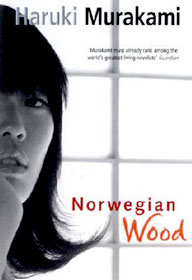 This book is indeed an effort for pursuit of self-satisfaction since the writer; Haruki Murakami has tried his best to write a much better novel than his earlier ones. Ending of this book was something which was quite unexpected. I was thrilled to read such a nice book having a beautiful story of two young friends in school who resorted differently to life's challenges. One fought bravely against his adversities and was within a short distance to his trophy but other one, a beautiful girl, just got carried away and lived her life on her own terms. Boy did his best to win his girl back but it was never going to be easy for him since she was attracted to the dark world of money, glamour, sex, underworld etc. Success seemed to be very distant to him although it was within his reach most of the times.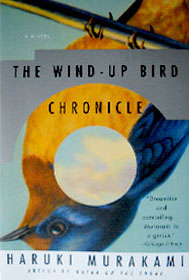 Less than five stars on a scale of 1 to 5 would be an injustice to this book because it has a very exciting story and fully entertaining characters. Story begins with a normal young man in his thirties or forties who is searching his cat and gets entangled in a bizarre world where he meets a seductive and psychic prostitute, and a 16-odd year old girl bringing some excitement to his cold life and several other characters. All characters are rightly included and novel has been written with perfectly thought approach.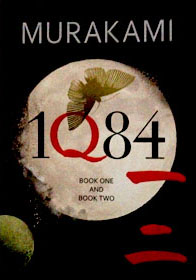 A beautifully scripted novel with a perfect plot that contained a variety of characters. This Haruki Murakami    fictional book is a delight to book lovers since it is a perfect combination of fiction and suspense. There are abused women taken care by not so wealthy person, a teenager girl who is a dyslexic and a religious touch to this bizarre but interesting story.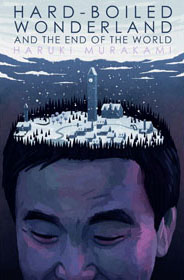 Great thinkers are easily remembered for lifetime if they produce a gem out of their thinking. Just like its name suggests this book takes us in a Wonderland where a protagonist takes us multiple issues in his hand while being up on a single mission of tracking the notorious descent of one his known person into Tokyo's dark streets.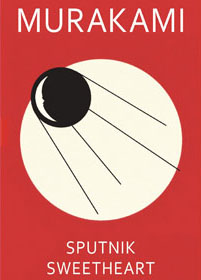 I followed Murakami further after his amazing earlier versions like Kafka on the shore etc and I am happy to be proved correct in my choosing. A tad boring in the starting I witnessed action packed novel ever since. Choosing the best among all other books of Murakami is very difficult. Murakami seems to be dogmatic with love stories and Haruki Murakami books a present for mankind.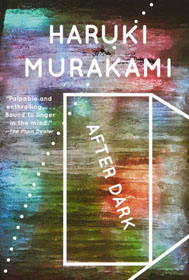 Another mystic novel is a suspense story that you would prefer to narrate to an entire group of friends. Story happens to be of two sisters living in Tokyo who exhibit different responses to their immediate stimuli's like fear, killings, prostitution etc. Fantastic and gripping story.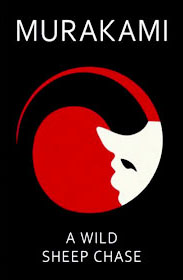 This interesting story is a true-gift of fictional excellence. An executive gets entangled in a dilemma of finding a mutant sheep or to facing the consequences for not doing so. This takes him to a beautiful, distant, northern Japan which is full of threats and suspense. His enthusiastic approval to the challenge proves his instincts right when he witnessed never-thought miracles getting unfolded.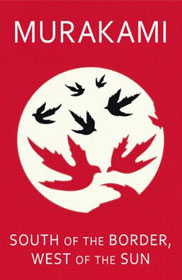 Murakami is a wizard of fiction; same is testified in all his books. In this one, Hajime and Shimamoto get involved in amateur love and friendship, only to be separated later on due to shifting of their families. However future unites them later on and complex events start to be unfolded. Love has an unbreakable connection with Murakami.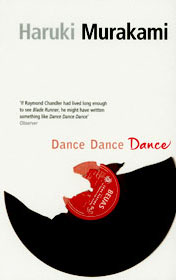 Marked by outstanding thinking and literary excellence, Murakami writes the best books I have ever read. Characters that he selects are rarely unconnected to his theme, and gives fantastic u-turns to his novels giving them a majestic touch and a reader the breathtaking feeling.
Last Updated: 9 August 2018