An author's ideologies, experiences and point of view in contemplating situations are the major influences over his/her work. For readers who are looking for something more than regular fiction, Chuck Palahniuk books can be excellent choice. The protagonists of his books are mostly characters which are actually cornered in mainstream society. His stories are minimalistic and have a unique narrative. The topics exploited by Palahniuk are discrimination, self-destructive nature and horror presented with sardonic humor. Palahniuk vocalizes his thoughts through his works which are non-confirming with societal norms or pre-existing ideas.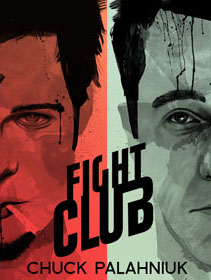 This book is the most popular Palahniuk work which has also been adapted as a film by David Fincher. The plot is least expected and weirdly good. An unnamed man is the narrator who has to face unrealistic ordeals while trying to get relief from insomnia. He finds solace in a support group by faking illness. He meets Marla, another faker in the group who makes him feel guilty. To escape all this, he starts an underground fight club with a guy named Tyler. But soon he seems to resent Tyler's extremism and it leads to clashes. The story presents a twist when Tyler appears to be the split personality of the narrator.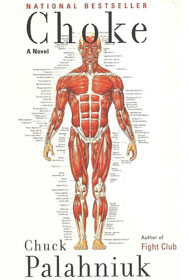 In another unconventional book, Palahniuk is set to tell the story of a young con man who struggles to make ends meet for his mentally challenged mother. Victor has enough problems of his own. Apart from being in constant need of money, he also battles sex addiction. Victor crafts an ingenious way to con people by choking on food in restaurants and receiving help from sympathetic people. The story takes the readers to the unusual, problem ridden life of Victor from childhood to adulthood.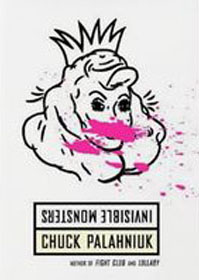 Originally rejected by publishers, this Chuck Palahniuk book turned out to be his bestseller. Again told in narrative that shuttles between present and past, the story is about a woman who lives a deranged life, trying to build a new dream after every mishap. She has different names, given by her friend Brandy. She narrates her story to her friend Brandy who is shot by another friend. In a complex closed circuit of events, all three come together. It is revealed that her brother, who was thought to be gay and dead, transitioned into Brandy to escape the memories of a sexual abuse. Likewise, the narrator and the other friend also chose their current lives in a bid to escape past and pain.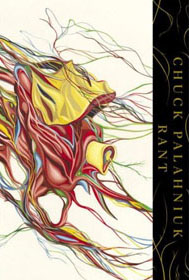 In this unconventional story, various people remember a man called Buster Casey and narrate different stories about him. Casey acquires strange powers by getting bit by dangerous insects and animals and uses the powers to glide through all problems in life. Set in a dystopian world, the theme is based on the disparity in the fictional society where the Daytimers despise and look down upon the Nighttimers. Casey becomes a powerful Nightimer and starts a zombie invasion by spreading rabies in the area. The story is full of strange events that have hidden messages.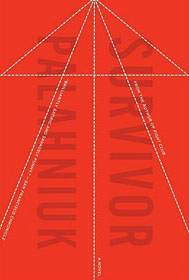 The central theme of the story is the fanatical suicidal cult known as the Creedish Cult whose members are supposed to commit suicide in order to achieve salvation. One such member, Tender Branson records his ordeal in a black box flight recorder in a flight that is hijacked. The readers are left in suspense until the very end of the novel. The next mass suicide by the Creedish cult is due and it looks like Tender is the scapegoat. From pretending to be a suicide prevention helpline operator to an unlikely love affair with a psychic named Fertility, events sum up to the hijacking of a Sydney bound plane. The events and even the character's names are riddled with irony, a signature of Chuck Palahniuk.
Last Updated: 8 August 2018