Elena Ferrante is one of those Italian writers whose books could infect every literary reader. Her engaging writing abilities, most notably visible in her Neapolitan series, are based on mysteries of love, power of self belief, value of human relationships, can make anyone obsessed with her writing.
Here are some of the best Elena Ferrante books for literary fiction: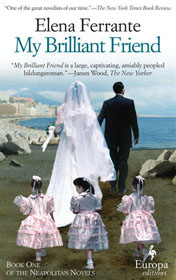 This novel made me infatuated with Elena Ferrante's writing abilities. Story is about two friends who lived nearby, in a Naples' slum where poverty is deeply-rooted and a major obstacle forbidding people to live a normal life. Elena and Lila, good friends, were differently destined to face the brutal aspect of life. Elena was blessed with more support from family through which she could change her destiny and become educated unlike Lila who had to work in her father's shoe store and struggle more fiercely. Both girls were immensely competitive and helped each other in taking out positive from their lives. Ever since their early childhood to their adulthood, novel showcases their intimacy and problems they faced. This book is an incentive to all since it would develop a positive attitude in everyone's soul. Ideally, it should be gifted by parents to their kids who are teenagers and this would certainly invest them with idealism and positivity.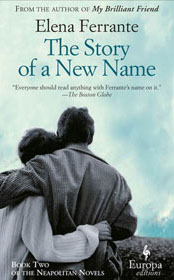 Elena's brilliance in her earlier novel "My Brilliant Friend" follows the new one that is second in the series. Lila who was an unfortunate victim of one's circumstances got married and joined her family business. Elena, pressurized by her own standards and those of society's for being more educated than most of the natives of that impoverished area. Love for each other, jealousy of getting indifferent circumstances, family's pressures, freedom to do what they desire, are some of the binding threads which despite being problematic sometimes kept their friendship intact and stronger with time. Despite being differently blessed due to their circumstances they were inclined to excel their lives while being unbreakably connected to each other. Sharing each other's pain and happiness, they inflicted adverse blows to adversities whenever encountered. This novel is very motivating and captivating, which made me a fan of Elena Ferrante's insight into life's deeper and hidden aspects.
My eager wait to Elena Ferrante books was making me anxious and I was pretty relieved to get this new novel. Addicted to Elena's writing, I quickly got hold of this novel and started getting impressions of Elena and Lila's friendship. Lila got separated from her abusive and unyielding husband who was a thorn in her flesh rather than being a healer. Elena, indebted to her favorable circumstances, managed to complete her college degree and opened doors of opportunity and fortune to her. Both were taking bull through his horns by fighting their terrible and submissive atmosphere.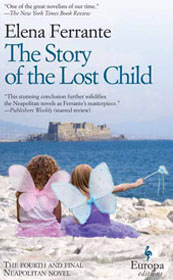 Interest created by Elena Ferrante's novels made the wait for her next novel unbearable. Felt satiated when I got this copy in hand. Story starts from where it ended, Elena approved of life's surprises' moved to a new city Florence where she became a big writer and created uncommon name and fame for her. Her books would appeal to everyone's deep instincts to get excelled and stay motivated in life despite the prevailing circumstances. Lila, an entrepreneur, couldn't break her shackles, and remained deeply rooted to her birthplace where nepotism and chauvinism prevailed over brotherhood and serenity. Both, Lila and Elena remained in touch with each other and admired their friendship.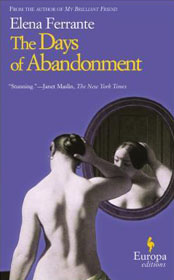 This Elena Ferrante book alienates the people wasting their resources and teaches everyone the dark realities of a woman whose entire personal existence is shattered due to breakup from her family. When left to live a forced exile amid separation, the events she narrates apprise us her changing thoughts and mental agony. No other spiritual guru could teach me something that this book has taught.
Last Updated: 8 August 2018