Paulo Coelho's life itself could be illustrated in the form of a book. He was admitted into a mental institution during his adolescent years because his parents attributed his rebellious attitude to a mental disorder. Here he was subjected to electroshock therapy. He then went on to study law however he soon dropped out from the course and travelled across South Africa. He took up a job as a journalist for a while. After a pilgrimage to Santiago de Compostela, he decided to follow his lifelong passion of being a writer. Here is a list of the top 10 Paulo Coelho books.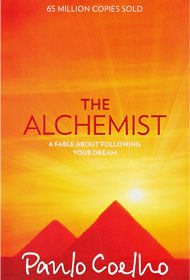 A young shepherd boy is on a quest to achieve success. Along the way he meets several people one of who tells him that it is possible to turn metal into gold and achieve eternal wealth. Filled with philosophical anecdotes, this book teaches you the value of achieving the goals that you set forth in your life.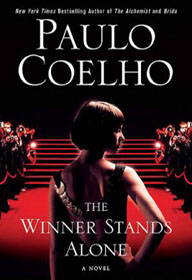 Through this book, Paulo Coelho takes you through the trials that life puts you through in order to achieve success. We are so immersed in the rat race to reach to the top that we often forget to pay attention to our heart's longings. The story is set in Cannes where lives are bedecked in stardom. The prominent characters in the novel are a stylist, a millionaire, a starlet, a model and an ambitious detective. All of their lives are ruled by power, fame and money and they are prepared to do absolutely anything in order to achieve this.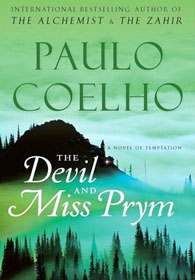 Miss Prym is an elegant barmaid who lives in an enchanting village and a traveller tries to seduce her with his smooth talk in order to steal all her gold. A modernization of the story of Adam and Eve vs. the serpent – the eternal tale of good vs. evil.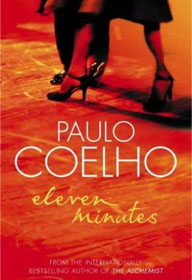 A young Brazilian sales girl working in a fabric store takes a week's break from the humdrum of her daily life and visits Rio de Janeiro. She meets a Swiss man who offers her a job in Geneva as a cabaret dancer. Considering this as a golden opportunity she takes the job. However upon reaching there she gets engulfed into the web of prostitution. Love and sex hold no meaning for her until she meets a young painter who is almost as broken as her. Maria then sets on a journey to reconcile herself.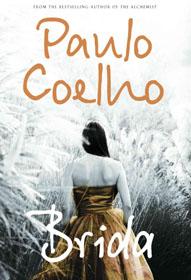 An Irish woman is on the quest to acquire knowledge. Along her journey she comes across several people who lead her along the path to spirituality. She learns to overcome her fears and to invoke the moon through her dance. Upon mastering these skills, she moves on to meet her destiny. But does she succeed? This tale is a mix of love, spirituality and passion.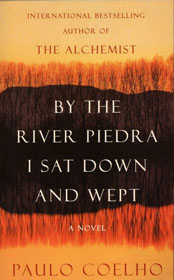 Pilar and her companion both share a common dream to change the world. 11 years after they first met, Pilar has turned into a beautiful strong woman who doesn't allow her emotions to get in her way while he has become a spiritual man who lives his life by his principles. Together they move to the Pyrenees in search of "personal truth". The story is filled with modern dialogues written in a poetic style.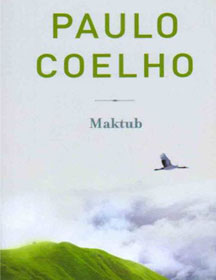 This book is a treasure trove of short stories and anecdotes that reflect Paulo Coelho's style of writing. Most of the stories are from his excerpts in the Brazilian daily "Folha de São Paulo". Each extract is full of colourful wisdom and folklore.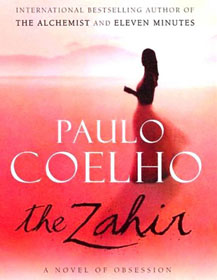 This book is about a famous writer who gives up all he has after his wife mysteriously leaves him. He travels across Paris and Central Asia in search of the meaning of life. He visits places that have a cultural significance and evoke the pilgrimage of thought. Through this book, Paulo Coelho attempts to navigate through the prospect of the future of mankind in the areas of spirituality, love and finding stability. He ponders upon vague topics such as the origin of belief and the freedom on solitude.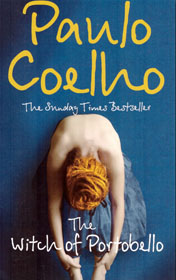 Athena is the adopted daughter of a rich Lebanese family. A gifted child, with the ability to foresee circumstances, she predicts a war to take place in the middle East. And when it does, she moves to London, joins college, falls in love and gets pregnant. They are married for a while until he abandons her and the child. Realising the importance of being a mother, Athena sets out into the world seeking the identity of her own. She wants to know how her own mother could have abandoned her. But on her journey, she experiences a lot of life altering events.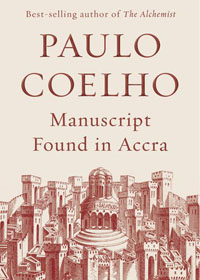 Jerusalem is threatened by war and the only man who can get then through this is Copt. Jews, Christians and Muslims who once lived in harmony are now in a bloody rage. Which leaves us to think, what do we gain by destroying the whole world but losing ourselves?
The meaningful insights deployed in Paulo Coelho's stories may not appeal to all but those who do enjoy it will be left with a feeling of profound intellectuality.
Last Updated: 9 August 2018