The popularity of The Handmaid's Tale as a TV series made people realize the greatness of Margaret Atwood as an author but she has written many books that are as good as The Handmaid's Tale. Margaret Atwood's dystopian society is a bleak place and is shown in a heart wrenchingly raw form. The world she creates may not be real but it makes people feel true emotions when she describes her character's plight. If you want to dig deeper then read our list on the 10 best books written by Margaret Atwood.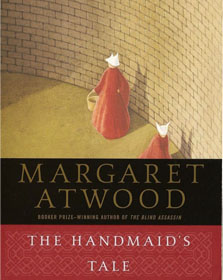 Set in a future time, this dystopian society based novel will go through varied emotions—mainly fear. It tells the story of oppressed women under the dictatorial and oppressive rule of Gilead. The main protagonist is Offred who is also the narrator and the one who explains how the dystopian society works. Margaret Atwood with her descriptive writing makes this story a memorable read.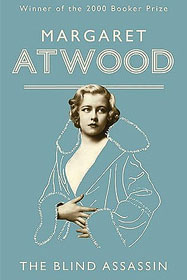 There is no simple way to describe The Blind Assassin but like all Margaret Atwood books, it does hook you from the first page itself. The protagonist Iris explains the events surrounding her life at the age of eighty. As she looks back at the events of her life, the reader is transported to a world of suspense and intrigue.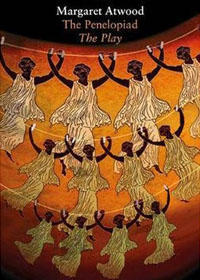 Not everyone must have read Odysseus but they might have heard the summary about the same. This epic was centered on the story of Odysseus and his travels before his eventual return home. The story of his wife, Penelope and her life after Odysseus departure is however hardly told. Margaret Atwood gives voice to Penelope, a strong woman who believed in her husband's end till the very end.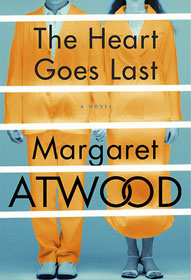 The Heart Goes Last is yet again set in a futuristic dystopian society where American civilization has fallen apart. It tells the story of a young couple who are pressurized to move into an artificial society that protects its inhabitants from the dangerous outer world. This novel explores the concept of freedom and how it shapes us. The story is kind of a dark comedy with its depressing but still somehow funny scenarios.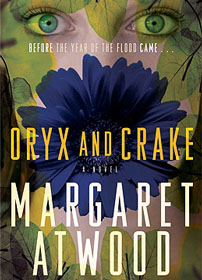 Oryx & Crake is the first book of a trilogy called MaddAddam and is now under way to be shown on HBO by Darren Aronofsky. This is set in a futuristic world that has a dystopian society that developed after the world was destroyed by mad genius. Only a single man called Snowman is now the survivor of this strange world and is living with genetically engineered creatures that are almost human. The story delves in the past and explains how this present situation came about. This story almost feels prophetic in the real world too because the events described are very realistic as we are taken from an ordinary world to a broken one.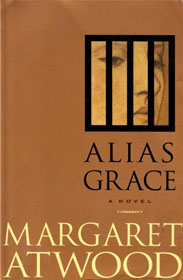 Alias Grace is based on the true story of Grace Marks and is a mysterious tale that keeps the reader at the edge of their seats. Grace Marks was convicted for double murders in the 19th century; she was responsible for killing her employer and his pregnant mistress. The story is narrated from the point of view of two people—Grace and Dr Simon's third person narrative. Dig deeper into a suspenseful tale of intrigue.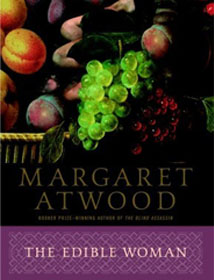 Edible Woman is so brilliantly written that it is difficult to believe this was Margaret Atwood's first book. The novel explores the unbalanced gender roles in the 1960s and at the same time, it also explores the dangerous expansion of consumerism. Marian McAlphin is the main protagonist who is about to be married but is unable to eat food as she gives them qualities similar to human beings. Through a witty narration and descriptive writing, Atwood explains the protagonist's lack of freedom.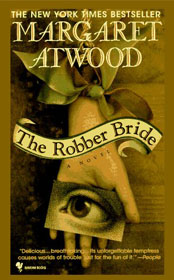 This novel depicts the relationship between three women who are very different but have solidarity in form of a fourth woman, who is called Zenia in common. Zenia as the title suggests is the robber bride who is called so because she has stolen their lovers at some point in their lives. Read this book for Zenia who is a fascinating character and you will be questioning what makes her tick till the every end when a surprise twist awaits you.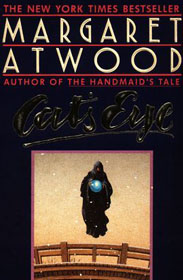 Cat's Eye too explores women's relationships and how different dynamics affect their individuality as a whole. It is told from the perspective of a painter Elaine who rethinks about her girlfriends, childhood friends and enemies.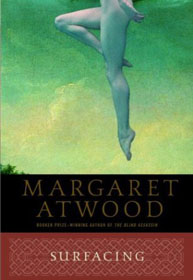 Surfacing is set on a remote island and tells the story of a female artist. It is a thrilling tale that combines both suspense and psychological elements. There are many layers to the story and as you uncover each of them, you are left with an ending that you clearly did not expect.
These were some of the finest Margaret Atwood books. If you want to be engaged or want to escape, pick any of these for an unforgettable reading experience.
Last Updated: 7 August 2018