Among the most influential authors of the 20th century, William Faulkner is a Nobel laureate of American descent. His peculiar writing style was a source of inspiration to eminent writers of later times such as Gabriel Garcia Marquez. William Faulkner is a world class story teller belonging to the times of legendary writers such as Sir Ernest Hemingway and Fitzgerald. Most of William Faulkner books are based on controversial topics surrounding class, race and sex usually set in a place out of his imagination. The 10 best William Faulkner books have been listed below.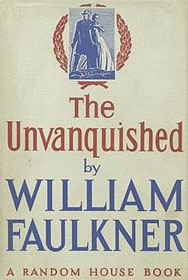 It relays a series of mildly co-related incidents surrounding the life of a young boy named Bayard who is the son of a nasty Confederate officer. It highlights the journey of the teenage boy into adulthood through a dozen episodes during the time of the Civil War to form one collective novel. This book is a fine mixture of humour and emotions tainted with some tragic moments and great lessons on morality.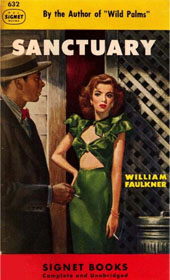 This novel by Faulkner is comparatively easier to grasp for a reader who has never encountered any of Faulkner's other books that display his quintessential writing style. Published in the year 1931, this horror novel is the one that led Faulkner to fame. It is a sheer amalgamation of injustice, ignorance, evil and sexism.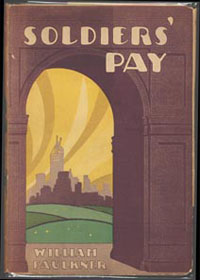 This story is based post World War I. A group of soldiers are travelling in a train when one of them gets several injured leaving him scarred, blind and almost mute. Moved by his condition, a civilian takes it upon himself to send the soldier back home to his family in Georgia where his fiancée and the rest of his family have assumed him to be dead. This is Faulkner's first published novel.
William Faulkner mysterious short story revolves around a Southern girl named Emily who is the main protagonist of this book. It narrates various incidents from her disappointing past life in a set of flashbacks. Emily is now left alone in this world because her father blatantly rejected all of her suitors. The story is chilling, alluring, captivating, intriguing, disturbing, shocking, haunting and much more. The unexpected twist in the conclusion of the story discloses a lot about the nature of the main character.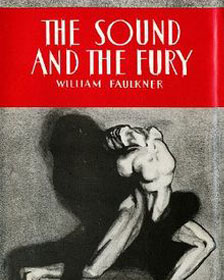 The Sound And The Fury is not an easy read for one who has not read any of Faulkner's other novels. The book has been divided into four parts and the story has been told by three different members of a family around which the story revolves. It is confusing in the sense that each of the four parts overlap and interweave and are set in different time zones. Each narrator elaborates the downfall of the family in his own tragic way. Nevertheless, each character is intriguing and memorable. Every you read this book, you draw a different conclusion and a different perspective of each of the three narrators.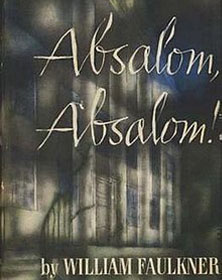 Absalom, Absalom showcases Faulkner's true prose-poetic style of writing. This has to be Faulkner's most difficult read. If you can get by this, then The Sound and The Fury will be a cakewalk! The book is based on one, Thomas Sutpen, a poor man from Virginia who moves to Mississippi along with a few slaves and a French architect in lieu of better prospects. He buys a piece of land from a Native American Tribe and constructs a mansion on it. This book is filled with mysterious tragedies leaving the reader to discover several skeletons in the Sutpen family closet.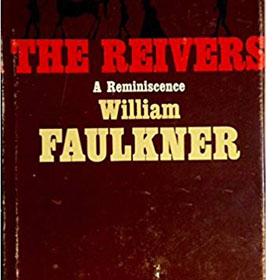 This is the last of William Faulkner's novels. The main protagonist of this novel draws a close resemblance to Mark Twain's Huckleberry Finn. This charming and comical coming-of-age tale of Lucius Priest and his amusing adventures is an easy read compared to the rest of Faulkner's books.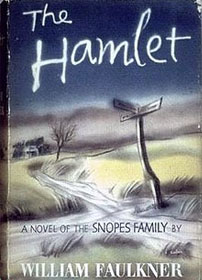 The Hamlet is the first book of the Snopes family trilogy. The story is set in the aftermath of the Civil War in Mississippi. It comprises of a series of stories and everyone's favourite character, Ike Snopes who falls in love with a cow and goes on to abduct her from her caretaker.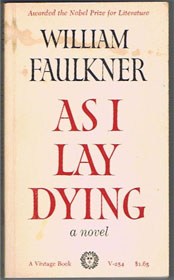 This is a one of a kind novel that relays the story of the Bundren family's chaotic quest to bury their deceased mother. 15 characters from the story relate the incident from 15 different perspectives. The narration style is simple. The story line is humorously haunting and the characterization is nothing short of fantastic.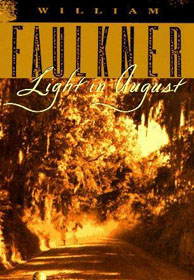 Light in August is a philosophical tale of human perseverance elaborated on the basis of the lives of several characters. It tells the tale of the endurance of man during times of difficulty in a dark manner. The book is filled with metaphors and if you are an aspiring writer, you definitely must not miss this one.
William Faulkner's amazing narrative style is far ahead of his time. Even though some might finds William Faulkner books a little hard to comprehend, they're definitely worth your while.
Last Updated: 9 August 2018