Here is a list of the 5 best Joyce Carol Oates books about general fiction.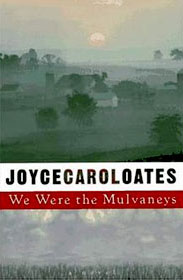 Those critics, who scoff at Joyce Carol's book writing skills blaming them to be not very touching and serious, should read this book. Book features a Newyork based affluent, prosperous and blessed family who hardly did anything wrong were gradually separated from each other not only physically but also morally. People who once had immense respect for Mulvaneys did nothing but sympathize. It was the Mulvaneys' youngest son Judd, now an adult, who comes forward and tries to unite the family who had no hope of getting united. He decides to find out the root cause that lashed the Mulvaneys' with sheer separation and bad luck. Upon desperate attempts they indeed found the bridges to get united.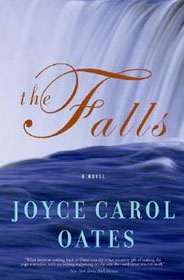 Story is based on a US Couple who were mistaken for living happily. However everything was not well with them. Ariah Erskine's husband throws himself into the Niagara Falls leaving her for spending her rest of the life in ruins and distress. She was unapproachable and opaque after her husband's suicide and taking life as burden until the time came when she felt obliged to nature after finding a loving Mr. Perfect who intended to marry her. Owing to her troubled past she was chasing nothing but shadows. They didn't feel any leisure for amusement or anything to their liking as they were haunted by their past.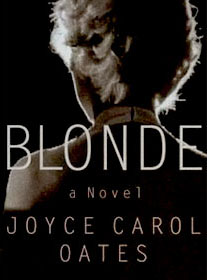 Those who are into reading would undoubtedly consider this as the novel of the century. Combination of fictional fantasy and dark memories of the protagonist Monroe whom many idolize the book is the right mix of fiction and suspense. Your fondness for Joyce Carol Oates books would cross gravity when you would read this novel. It is the rarest of the rare novel that is exempted from any form of spoiling stuff. We could easily find a child's soul in a strong woman body that couldn't hide her true emotions and rare feelings. I am fondly addicted to this writer who has unblemished record of writing down our feelings successfully on a plain paper.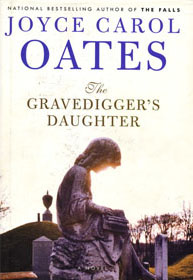 Joyce continued her legacy of showcasing mythic realism coupled with emotionally engaging and tantalizing content in her wonderfully written books. Story begins with a talented and optimistic person who left Nazi Germany to get settled in the land of opportunities, The USA. But they were shattered to know that he could only get gravedigger's job instead of serving as a fluent teacher in Germany before. Rather than complaining of his circumstances he continued that job until the horrific tragedy happened. This made the girl Rebecca, to travel through America and find answers to her inner self. Though she was unfamiliar with American terrain and nuances she took a gamble and tried to find the solace after the happening of her domestic tragedy. She was testifying her father's thinking that she won't be harmed in a country where she is born.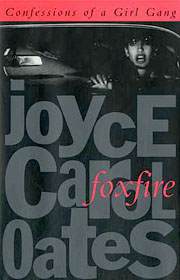 In this touching and optimistic story of female dominance a group of five high school girls make a gang to fight out the vile and vicious elements of the society. Since there are five protagonists and each of them having different aspects of life and beliefs the novel is full of astonishing material and never-imagined fiction. Though they were highly successful in saving the society against violence, sexual abuse and vindictive elements they were getting slammed. They united the society against powerful sex predators who were hell-bent on sexual abuse and bullying the weaker ones. I felt terrible attached to this novel and found no alternative to this majestic yet real novel. As far as society is concerned it is mandatory to have this kind of rebellion.
Last Updated: 8 August 2018