Romance lovers ahoy!
Literature has come a long way today. Elin Hilderbrand, an American writer is known for her summer beach read romance novels. We are obsessed with her light yet utterly beautiful works. Now, if you're a romance fanatic like we are, you are in the right place. Grab a beach chair and your favourite pair of sunglasses as we take you through ten of Elin Hilderbrand books for a sunny and romantic reading experience.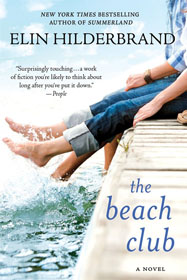 We of course had to start with the classic Elin Hilderbrand book and the first one she published, The Beach Club. Set on Nantucket Island, where the author resides herself in real life, it revolves around the Beach Club and hotel and the people involved with it. During an unforgettable summer, the club will change the fate of the people who walk into it. With several characters under its belt, the story gives you an enticing experience all with the soothing theme of summer.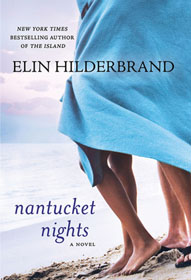 A follow up novel to her debut book, Nantucket Nights is intriguing in its own right. It tells the story of three middle-aged women who for the past nineteen years have been meeting up at a particular beach for a night of skinny-dipping, alcohol and stories. The three characters are different in their backgrounds and behaviors. However, their lives take a turn to the bad side when one of them, Antoinette, doesn't return from her swim. Their lives become a downward spiral, almost destroying themselves and the people around them. If you're into stories of friendship and valor, this is the novel for you.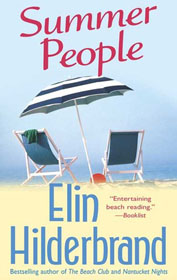 Keeping with the never ending summer theme, elin hilderbrand brings us Summer People. Published in 2003, Summer People is about the Newton family and their annual summer rituals as a family. They return to their home in Nantucket every year for the perfect summer filled with sunshine, bonfires on the beach and of course-cookouts. Everything goes well until grief strikes the family with the loss of a husband and father. Now a widow, Beth Newton takes upon herself to continue the family ritual of spending the summer at Nantucket. It continues with the lives of her and her children moving towards a spiral as secrets are slowly revealed. An entertaining beach read, we ensure!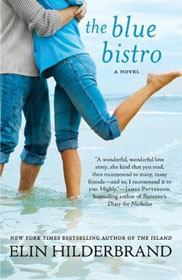 A love story that will truly enchant you but with a realistic twist, The Blue Bistro tells the tale of heartbroken Adrienne Dealey. As she moves to Nantucket to start fresh, she is in desperate need of an income, having left cashless because of a previous relationship. However, she meets Thatcher Smith, owner of the island's hottest restaurant who seems to be the only islander to offer her a job. Uncertain due to her zero experience with restaurants, she still decides to take the offer. The story continues as Adrienne unfolds secrets behind Thatcher's constant attention towards the Bistro's chef, Fiona and their growing love story and attraction between herself and the restaurant owner.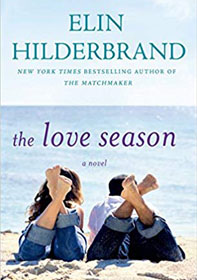 Although it may sound like the most romantic novel ever made, it is not. The Love Season is about Marguerite Beale, former chef of culinary hotspot Les Parapluies, who has been out of the public eye for over a decade. As she comes to Nantucket to get away from it all, she receives a call from her goddaughter, someone she had not seen since the death of her friend and Renata's mother fourteen years ago. Taking the opportunity, she decides to confront Marguerite about the death of her mother and the story continues with the chronicles and the famous couplings of real lives with elements of love and friendship, food and wine, deception and betrayal–and forgiveness and healing.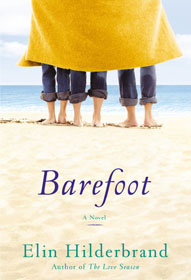 Published in 2007, Hilderbrand brings us a tale of three women who escape to the gorgeous island of Nantucket. Facing their own individual problems, the two sisters and one friend head to the island to clear their heads and escape their problems hoping to find a haven in good ol' summery Nantucket.
Hearts break and emotions stretch to the point of snapping in this in-depth look at one woman's attempt to deal with loves past and present, raise a family, run a business, and pull of a charity event unlike any the island of Nantucket has ever seen. Hilderbrand brings us, A Summer Affair, a tale of Claire Danner Crispin as she juggles all the confusing aspects in her life whilst in sunny Nantucket. Join Claire in her journey to realising nothing is ever as it seems.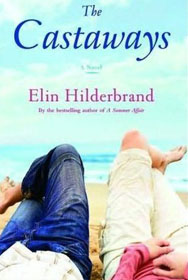 A Nantucket couple, Greg and Tess MacAvoy are a part of a closely-knit community of neighbors and friends on the Island. When they are killed in a boat capsizing accident, their friends continue through the story of loyalty and friendship and tells of their grief and preparation for the shock they will endure.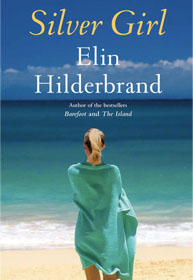 Set against the beautiful Nantucket summer once again, Silver Girl tells the tale of Meredith, who seems to have lost everything in life. Almost running on homelessness, she reconciles with an old friend, Constance, with whom she goes to Nantucket in an attempt to escape from their problems and to heal. However, the two old companions are faced with more problems as the story continues with elements of friendship and love and of course, the significance of forgiveness.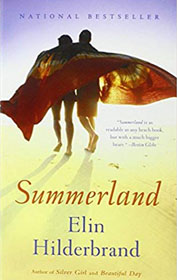 Starting with a tragic accident that occurs between four young friends, causing the death of the driver, Penny, the story of Summer land, focuses on how tragedies affects people differently and the journey each one goes through to healing. Whether it is moving to another continent all together or delving into vices, each one of the victims deal with the pain as the novel takes a look into their past as well.
Last Updated: 9 August 2018