Romance is the most popular and loved subject among authors and readers alike. Some like it with a hint of pain and agony whereas others may prefer a lighter version. Jacqueline Jill 'Jackie' Collins (4 October 1937- 19 September 2015) is definitely one of the very popular romance author whose all the novels have earned their place in The New York Times Bestseller list. Scandalous love stories in Hollywood, glamorous bad men and women, hidden fantasies are the most commonly explored themes in Jackie Collins books.
After a brief stint in the film industry, Collins drew inspiration from the glamorous lives of actors and started writing love themed plots. The story is about the affair of a married man with a struggling actress, which ruins his marriage. After period of time, when he is bored of his new love, he tries to win back his ex-wife. But he fails miserably and is left on the mercy of alcohol. It is a very bold storyline for that era and that also played a major role its success.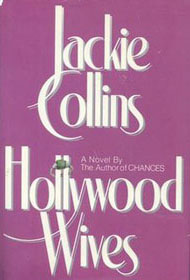 The first book of the Hollywood series, it was an instant success that led to the making of a successful T.V series aired on ABC by the same title. The book gives the readers a sneak peek into the lives of people associated with the glamour industry. Scandals, gossips, romance and vicious plans to bring about the downfall of others are the catch in the lives of several women in the Hollywood.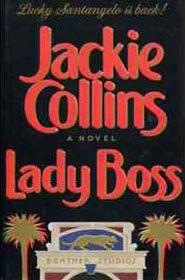 This is the third installment of Collins's Santangelo series. The protagonist is an extremely beautiful and equally dangerous woman Lucky Santangelo, who is the daughter of a powerful gangster. With soaring ambitions and sly tactics, she becomes the owner of a studio in Hollywood. Love, passion, greed and vengeance make this book one of a kind of deadly cocktail.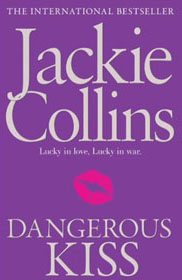 Plain, simple and flowery romance is not Collins's forte, unless it's spiced up with a little of adventurous events and ambitious characters. This is the fifth novel of the Santangelo series that track further developments in the life of the crude and prudent Lucky Santangelo. A murder in the family and the return of an ex-lover will test Lucky in the toughest way possible and she has to find a way to hold on to her present.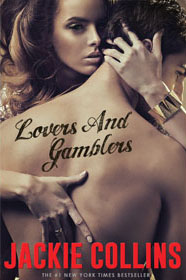 Al King is a Casanova, a man with the attention of too many women and Dallas is a new star who is seemingly free spirited. These both fall for each other and gamble on the most precious things they possess- their lives. They go from glamorous roads to dangerous wilderness of the Amazons to have a lifetime of wild experience.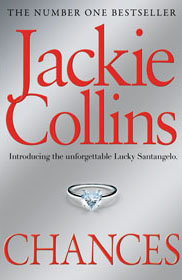 It is first book of the Santangelo series that also introduces us to the Santangelo family and the star of future books in the series, a teenager Lucky Santangelo. A major power breakdown in NYC leads to a series of events entwining the mafia boss Gino Santangelo, his children Lucky and Dario and an Attorney Steven Berkley. This book describes the various phases of the family through deceit, adultery, murders, love and blackmail.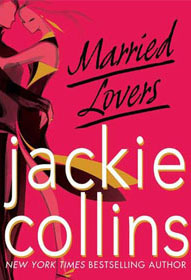 It is a complicated romantic plot where Greg and Cameroon fall in love with each other even though they are both married. Cameroon escapes from the clutches of her abusive husband and finds a work at L.A. Through her lover Don, she comes to know Greg, a happily married man. But the tables turn and both are in a relationship, much to their own dismay.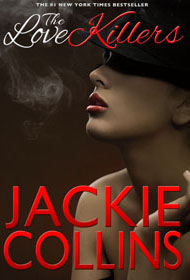 Originally titled 'Lovehead', this book was renamed 'Love Killers' in 1986 edition. This is a very unusual Jackie Collins book with three very ordinary women as protagonists. Head of a movement aimed at the alleviation of sex workers, Margaret is assassinated and the entire movement is at jeopardy. A staunch follower and a former porn actor Rio is determined to bring down the murderer and she uses love as the secret weapon to destroy his three sons. Her aides are Margaret's two half-sisters. The plot explores a never before side of love, vengeance and Femme Fatale.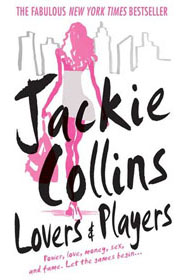 Continuing her adventurous love drama, Collins produces another tantalizing book. Three millionaire brothers are caught up in complex love triage. Amy is engaged to Max and yet an unexpected fling with Max's Half-brother Jett brings a wave of remorse and heartbreak for all. The ex-wife of Max is murdered and the secrets guarded by her are unfolded in layers with shocking aftermaths.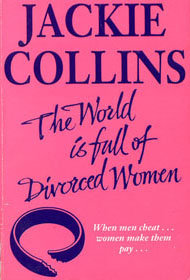 A mundane love life is the worst fear of every couple and when love is not strong enough, the marriage ceases to last. An independent Cleo catches her husband's infidelity and ends her marriage. It tells a very relatable story of true love, love for money and love for success.