Colleen Hoover (11 September 1979) is a new age writer whose all books have been featured in the New York Times Bestseller list. She writes books for young adults with varied themes ranging from beautiful love stories to seemingly simple everyday life and struggles associated with it. Colleen Hoover books give a touching depiction of raw emotions and life like characters with whom the readers can easily associate. Colleen doesn't work too hard to make the stories look like ours; it just comes so naturally through her effortless writing. Here's is a list of 5 best Colleen Hoover books: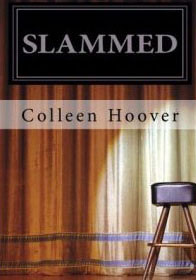 Slammed is Colleen's debut novel which won her accolades from famous literary critics and fans alike. This book also laid the foundation for two more books in the series with the same title.
The story is about a young girl Layken who is dumped with unexpected responsibilities due to her father's untimely demise. She tries to pull her family together to be stronger and resilient, but inside she is as frail as an egg shell. Love blooms as she falls for her neighbor and they find common salvation through beautiful poems. When their relationship is threatened by a truth, they find solace in writing poems for each other and only time can decide the destination of this road of love.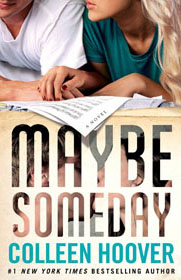 It's a captivating tale of modern day romance. The protagonist is a young college going girl, Sydney, who has a perfect life. She has a loving boyfriend and lives with her best friend Tori. But not everything is fairy tale like forever and Sydney realizes this early when she learns that her boyfriend is cheating on her. Soon she finds herself falling compulsively for her guitarist neighbor. Her life hangs in balance as she tries to move on into a new relationship which is much harder than she had imagined.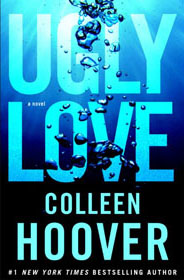 Some love stories are different, just like the one told in Ugly Love. Tate and Miles are in one such weird relation, where there is no place for love and there is only the physical aspect that holds their mutual attraction. One thing leads to another and they get emotionally involved with each other, breaking all the rules in the arrangement. They fall in love sooner than expected and everything seems to be much more complicated. The reader can expect a wide range of emotions, pain and the joy of reunion in love.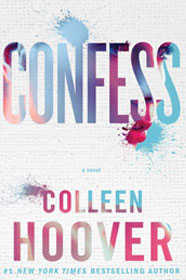 This book by Colleen Hoover is a surprise package for the readers. The more one progresses towards the end, greater is the want to not let go of it. A strong girl, Reed is on her onward journey to build her life from scratch. Nothing can get in her way as she tries to put all pieces of her shattered life together. But no one can foresee love. She falls in love with her co-worker Owen, when she takes a job in a studio. Love hits a patchy road when pasts are dug up and it becomes essential for Reed to move out leaving Owen.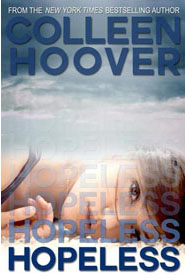 Sometimes a relationship can leave one vulnerable and weak to the knees. Sky realizes this late when she falls in a web of fabricated love and her life spirals downwards, out of her control. Dean takes charge of her life, even when she knows she is asking for more trouble. Sky has given up all her secrets to Dean, hoping to relieve herself of their burden. A shocking revelation alters everything in her life, making her wish she had never let him in her life in the first place.
Last Updated: 8 August 2018