Romance entwined with a historical plot, depicting sensual romance is the signature of Judith McNaught books. She is ascribed with the creation of a new genre of romance, known as the Regency Historical. Her stories focus on traditional romance adorned with intense emotional and sensual trimmings. Her later works also incorporated suspense elements with great response from the readers. She has written many series whose books went on to become the number one New York Times Bestseller.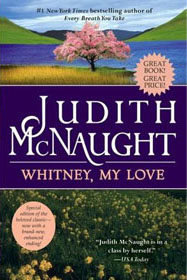 Undoubtedly this is the best book by the author as it topped all charts and McNaught became an overnight sensation. Though written first, it went on to become the second book in the Westmoreland Dynasty Saga.
A young woman, Whitney comes back to England with the dreams of winning back her childhood crush, Paul. The town is enamored by her beauty and etiquettes. Paul is soon drawn to her and both start a serious relationship. But all her dreams are shattered when she learns that she has been bartered to the Duke of Claymore in exchange of his financial security. As Paul leaves her side; her platonic relation with Clayton (Duke of Claymore) blossoms into deep love.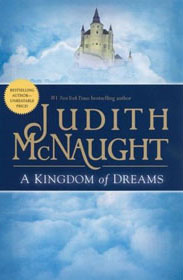 Love and conflict go hand in hand. McNaught's first book of The Westmoreland Dynasty saga present a 16th century drama that has a plenty of both the elements. A Scottish royalty, Jennifer and her sister are abducted by a villainous Duke of Claymore, Royce Westmoreland. Hatred and defiance soon subdues into something more complicated than expected. A night of heated passion transforms their conflicted relation into a reason of dilemma for Jennifer. A challenge is thrown by Royce; now it's her turn to choose between her pride and newfound passion.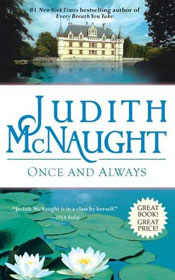 This is the first book The Sequels series and follows a highly cohesive, yet tumultuous romantic drama. Victoria awaits the return of her childhood love. But little does she know that the scheming mother of her love interest sends him off on Europe tour. To add to her woes, she loses her parents and is left with the only option to leave America and claim her ancestral property in England.
Her old cousin has already hatched a plan to wed Victoria and her illegitimate son Jason. After much resistance and subsequent drama, both are married off. A scarred past and reluctance to trust, makes Jason's attitude very cold and heartless towards Victoria. Together, they see the worst and best sides of their uncertain relation.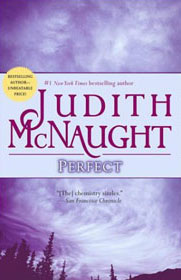 Sometimes adversary brings out a lot of optimism and remarkable results. Julie's life changes when she finds stability in life in the form of very supportive adoptive parents. Their love inspired her to be the perfect girl they ever wanted. But life takes a different turn when she gets caught up with a convicted felon, Zack in the wilderness of Colorado. She develops trust and love for the unusual man. Truth and past catch up, making things difficult for Julie. Her trust seems to falter at a point when Zack seems to be an actual convict. But truth prevails at the end; the actual criminal is apprehended while Zack walks free. 'Perfect' is the second installment of the series called 'Second Opportunities.'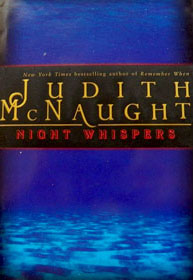 This is the third book of 'Second Opportunities' which presents the sensational story of power and love. Based in the 20th century, the book is about the dilemma of a dedicated policewoman who has to suffer the anguish of choosing between her duty and love. Sloan Reynolds lives a quiet life in Florida, until her estranged father and sister enter her life. She is informed by FBI about the possible involvement of her father in a big game of corruption and murder. Sloan decides to investigate her father's role by becoming a family again. Soon she finds herself smitten by a glamorous corporate lawyer Noah, until deceit spoils it all.
Last Updated: 9 August 2018