The American novelist Kristin Hannah, who has won numerous awards including the prestigious Golden Heart and the National Reader's Choice Award, is the go – to author for anyone who wants to re discover romance. Her most recent work blockbuster and award winning novel, The Nightingale, has been published in 43 languages and is currently in movie production at Tri Star Pictures. Kristin Hannah books The Great Alone and Home Front have also been optioned for film by production offices. Her impeccable portrayal of romance in all its colors makes her books perfect pick for people who want shove aside their usual platonic life and feel a surge love and romance. here's the list of 5 best Kristin Hannah books for your reference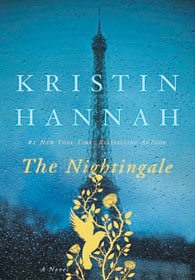 A historical fiction novel, which uses the frame story device, makes it a literary feast with a tinge of suspense and emotion. Inspired from the real life story of a Belgian woman, Andree de Jongh, this novel earned places on several best seller lists and was also optioned for a screen adaptation.
The main theme of the book which is told in third person, follows two estranged sisters, Vianne, mother of a child whole husband is captured by German soldiers and Isabelle, a more impetuous female who decides to take an active role in resisting the occupation by joining the French Resistance and earns the code name "Nightingale".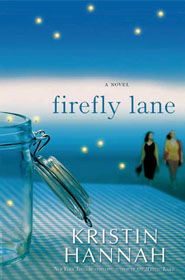 A powerful novel like all other Kristin Hannah Books, this one is all about love, loss and the magic of friendship, which strikes upon the finer emotions of readers and absorbs them wholly. It is beautifully written, touching, funny and sad.
Based in the 1970s in the Washington state, the story deals with two girls who become friends in middle school and their 30 year friendship. The innate complexity and juxtaposition of the characters design makes the book real and draws in readers to indulge. The two main characters start off as vulnerable teenagers, who need a friend to help them through the turbulent teen years. This book follows their life journey with myriad references to pop culture, news events and the music of those times.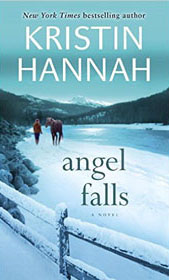 This novel written by Kristin Hannah is about a man who believes love can do miracles. A miracle that seems impossible to even the most advanced medical science. It is a poignant and ideal portrait of marriage and commitment.
A devastated Liam sits devotedly beside his comatose wife, Mikaela Campbell only to learn of a secret past marriage of hers to a certain gorgeous celebrity, a man who Liam has to consider allowing into his life to bring his wife back. He has to do this to hold his family together and bring back the mother of his grieving and frightened children. Though Liam is told by the doctors not to expect a recovery, he believes that true love has the potential to achieve what seems impossible to science and medicine.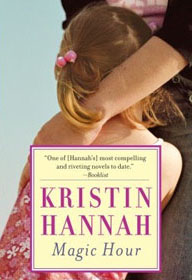 In Magic Hour, Hannah creates one of her most beloved characters who is a little girl with a mysterious past. It is a story about the resilience of human spirit, the triumph of hope and the value of home.
A feral 6 – year – old who appears to have grown up in the Olympic National forests of the rugged Pacific North – West. The girl who is alone and speechless offers no clue as to what her identity is and can communicate nothing of her past to the locals.
A child psychiatrist, Dr. Julia Cates is whose career is left in ruins after a scandal, becomes determined to free the little girl, who she names as Alice, from her confusion, isolation and fear. The shocking facts of Alice's life bewilders Julia as she tries to make Alice feel at home with her.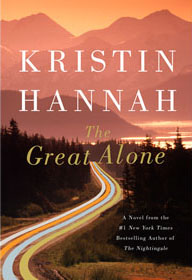 This book is all about a family living on the edge of civilization is Alaska in the 1970s. It romanticizes the strength of human spirit in an untamed and unpredictable situation of crisis.
The Albrights are one broken family. Ernt who is a prisoner of war held in Vietnam bears the physical and mental scars of being one. Cora, his wife, keeps failing in her attempts to sidestep his abusive behavior. Their daughter, Leni who is caught in this dysfunctional family, sits silently to cover away her brokenness.
It is all joy for the Albright family when they get to know that Ernt's friend Bo left them a plot of land in Kaneq, Alaska. They make the journey and start to dig in to the land. But tremendous effort must be put forth in order to exist through the brutality of the Alaskan winter. This coupled by resentful neighbors bring out Ernt's abusive behavior once more. All this unfolds as they live in a tiny cabin where they can hardly breathe.
Last Updated: 8 August 2018