Romance has undoubtedly been the most loved genre in the book industry and time to time there have been authors excelling at the genre sharing their successful and failed experiences in love. A feeling that confuses the majority of the population with its complexity and amazes them with its simplicity. An irony in itself, people have made careers and lost them in the name of love but nothing is in vain, for those who has been love has known no boundaries and has never failed in heart. Robyn Carr, born in 1951 is an American author with over 50 novels to her name. Some of Robyn Carr books for romance lovers will be listed out here.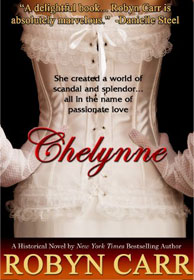 Once the author has sold out a million copies as a New York Times' bestseller one wouldn't want to miss out on her first novel ever. Chelynne isn't a happy story and is quite depressing with a young and beautiful who is married to a stranger tries to find love in him. Her husband is cruel and doesn't treat her well yet she moves on with her life for the naïve little age she was married at didn't teach her much.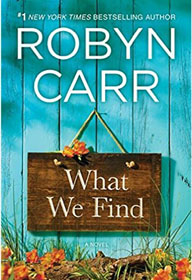 This book initiates the series of Sullivan's crossing which is accompanied by two more books to complete the trilogy. The story revolves around a Maggie Sullivan, a neurosurgeon who is traversing the paths of rural Colorado for finding the happiness that she truly craves for but hasn't found yet until she meets Cal Jones, a hiker who shares a similar story as her. The next book that follows is "Any Day Now", and it might be a good idea to go ahead and pick it up to complete the trilogy.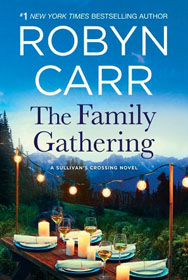 This book completes the Sullivan's crossing trilogy with the emphasis on family bonding and love. An adventurous man, Dakota Jones, decides to visit his family before beginning his adventure and is faced with a lifestyle he was not accustomed to. It made him realise the true act of self-belonging and what exactly he wants in life. The book brings together four siblings getting acquainted to each other all over again and shows how there is no greater good than a loving family.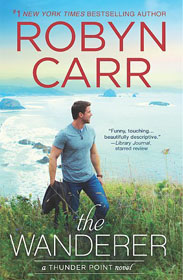 As the title of this novel suggests, Hank Cooper, the prime character in the novel isn't one of those who likes to settle down at a place and is always on the move. The Wanderer, starting as the first book for the series "Thunder Point" will leave you with mixed emotions of joy and despair and it will definitely bring you closer to the people and the small town by the Oregon Coast. Cooper is left with responsibilities and might finally have to settle down for once.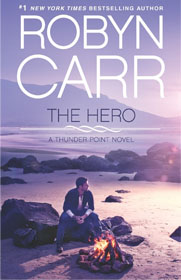 The third in the "Thunder Point" series showcases bravery and courage in the place where you least expect it. Devon McAllister, who is trying to escape the worst and flee to a safe and secure place finds herself at the Thunder Point, the Oregon town with its people always willing to help. Spencer Lawson, who understands the need of friendship ends up becoming the hero.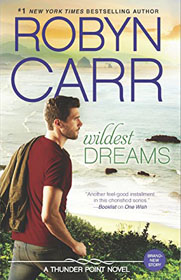 The last book, calling it a finale of the "Thunder point" series, along with some other great books like "The Promise", "The Homecoming" and "A New Hope", which was the penultimate to this particular series. The story revolves around Blake Smiley who tries to settle at a quiet place and finds himself wanting it to be his home with a lady named Lin Su who is struggling with her life and refuses to join his companionship. Eventually, she realises him to be the man of his dreams and they see a life together in future.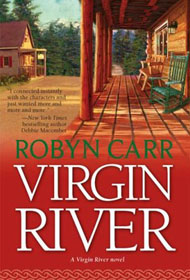 This is the first book of the most acclaimed series of Robyn Carr books and has found its way not only on the best sellers list but also on people favourites. Melinda Monroe trying to escape her treacherous and heartache as a widow looks for respite in Virgin River. Having made the decision she realises the place is nasty and the moment she decides to leave the place, she finds an abandoned baby in front of her porch which changes her life.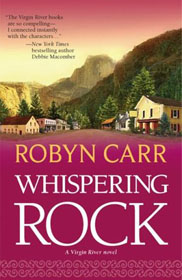 The hidden meaning in Robyn Carr's book titles never fails to amaze. The irony in this title is similar, as a US marine wanting to settle down with a simple lifestyle is irony in itself. He happens to find himself a lady in the sweet town of Virgin River and overcoming the challenges she and him face, they are bound together for happiness.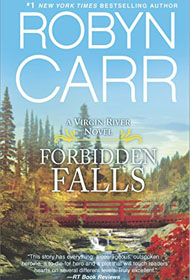 Eighth book in the "Virgin River series", this is about two people who fairly belong to two different worlds yet have a commonness which is destined to bring them closer. The sadistic proclamation in the book is set amidst a magical backdrop of love and affection that is beyond sympathy or apathy.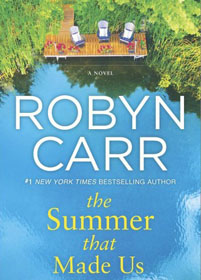 With the "Virgin River" Series having around 20 books to the series has claimed appreciation around the globe, this book revolves around what goes in a family when faced with a grave incident that could be the turning point in  their lives. It shows that facing the truth is the only way to become stronger and stay happy.
Robyn Carr has gained experience in writing romance novels and has hardly failed anybody. The series that she maintains display strong emotions and subtleties of life that we may fail to notice but the universe brings them around somehow.
Last Updated: 9 August 2018