A spur of the moment can become crucial in deciding one's journey in life. Debbie Macomber has turned her weakness into strength and has been producing blockbuster romantic novels without ever looking back. When dyslexia stood in the way of her formal education, she took upon the arduous task of drafting a book while being a full time mother of 4 children. After falling in love with the classical romance genre, she wrote numerous standalone novels and many series of novels. Three of the series have been adapted into T.V series and film Debbie Macomber books are no fuss, contemporary romantic while still giving the readers a taste of classic romance.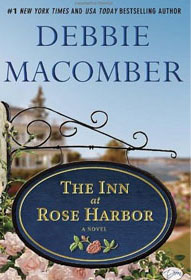 This Debbie Macomber book is the perfect pick for someone who loves light romantic plot. The first book of the Rose Harbor series, it is a fresh new story with new characters based out of Cedar Cove. The protagonist is Jo Marie Barlow who owns the Rose Harbor Inn after she is widowed young and trying to make a future for herself. Joshua and Abby are new members of the Cedar Cove. The story revolves around each one's journey of coping with grief and coming in terms with their present.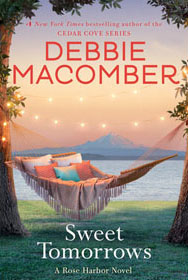 This is the last installment of The Rose Harbor series. The story is about each character trying to overcome their doubts and fear to embrace a new future. While Jo is trying to forget Mark and move on with her life, a new guest in the inn Emily has lost all hopes on love and marriage. Soon Emily finds herself knitting new dreams of a family after befriending the owner of the house which she intends to buy. Unexpected news halts Jo's life once again and it is not easy this time.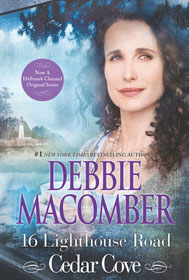 This book by Debbie Macomber introduced the Cedar Cove to the world. Revolving around families residing in Cedar Cove, the story is about a Judge, Olivia and the various people involved in her official and personal life. The story emphasizes on the family values of love, perseverance and has a hint of mystery too.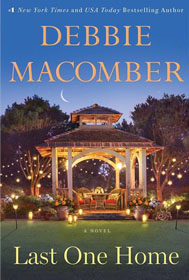 The lead character in this book, Cassie, tries to bring together the broken pieces of her life after divorce and starts by making amends with her estranged sisters Karen and Nichole. Love, faith and forgiveness turns around her life and she feels finally at home.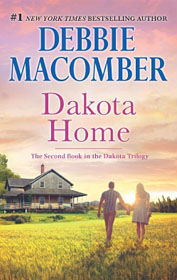 This is her third book in the Dakota series. When every relation in Margaret's life has let her down, only trust keeps her going. Her marriage with Matt is on the verge of hitting rock bottom and only she can decide if it is worth the save. Depicting a beautiful countryside life, this story is about love going to the world's end to achieve its destiny.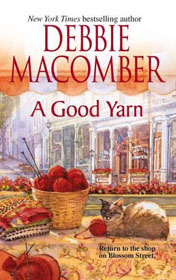 The second book in the Blossom Street series, A Good Yarn is the story of Lydia's shop and three newfound students of her knitting classes. Each one is of a different age group and has problems of their own. The shop becomes their cozy place where they support and help each other throughout their friendship.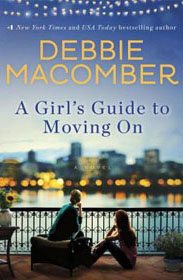 This book has an emotional and optimistic story line involving similar setbacks suffered by a mother and her daughter-in-law by their respective husbands. Cassie's sister Nichole (from The Last One Home) breaks her seemingly perfect marriage after Jake's infidelity while her mother-in law Leanne meets a similar fate decades after suffering in silence. It is the story of their courageous journey of moving on again and finding love the second time.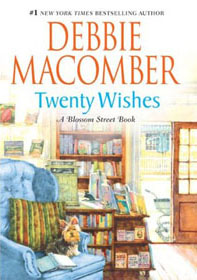 This touching story comes as the fifth installment of the Blossom Street series. When Anne Marie has lost everything at 38, her only solace is her bookstore. On a whim, she decides to make a bucket list of 20 things that she always wanted to do and involves many other widows. In the process, she meets 8 years old girl Ellen and the duo strike an unusual friendship.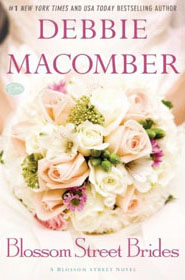 The tenth book of Blossom Street series; it explores the bliss and troubles of newly wed couples and the beautiful friendships blossoming in The Good Yarn. Lauren is weary of waiting for proposal from Todd and decides to carve her own path in life whereas Bethanne is trying to maintain her long distance marriage to Max. Lydia's worries for her business ceases when someone hatches a brilliant plan to help her out.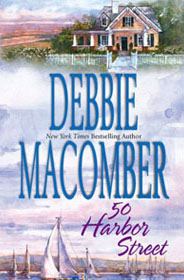 This book is another work of brilliance from the Cedar Cove series. Anonymous letters and messages received by private investigator Roy McAfee spook his family. Little clues add up and the connection between their daughter Linnette and the messages is established. Meanwhile the other members of Cedar Cove also have a lot going on in their lives.
Last Updated: 8 August 2018