The British journalist and novelist, Jojo Moyes is one of the few writers to have won the Romantic Novel of the Year twice. Moyes is skillful in creating empathetic characters and further adding depth to them. Jojo struggled early in her writing career with three of her manuscripts getting rejected. Jojo would have quit writing if her fourth manuscript had also been dismissed. However, her manuscript of the book 'Sheltering Rain' stormed a bidding war among various publishers, eventually paving the path for her to become a successful writer. Here are 10 popular Jojo Moyes books.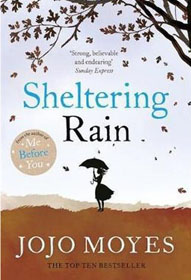 Published in 2002, 'Sheltering Rain' is about three generations of women. Joy falls in love with a handsome naval officer Edward and marries him. The plot takes a dramatic turn when Joy's daughter Kate flees away to escape the tension surrounding the marital life of her parents. The story has a pitch-perfect ending with Sabine, Kate's daughter, Kate and Joy mending their ailing relationships.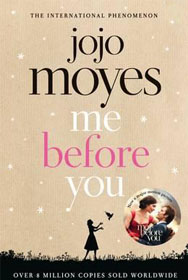 While Louisa had never ventured out of her small village, Will was well-traveled and lived a luxurious life before he was wheelchair bound due to a motorcycle accident. This novel is a love story of two contrasting characters. Will becomes choleric, resentful and suicidal when he learns that his girlfriend Alicia and best friend Rupert are getting married. However, Louisa eventually shows him that life is worth living even with disabilities.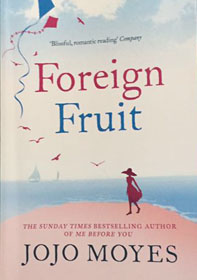 The story of this novel unfurls in two parts. In the first part, Moyes tactfully creates two contrasting characters- Lottie and Celia. Lottie lived with Celia's family. The girls got involved with a group of Bohemians who moved into a grand Art Deco, Arcadia. Later, Celia left for London and married the man of her dreams. The second part takes you 50 years ahead and delves into the life of Daisy. Soon the present day Arcadia and its buried secrets catch up and several mysteries get unraveled.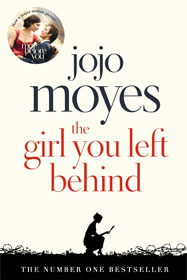 This poignant plot is set in 1916 during the World War I. Sophie runs a small restaurant in the French town of Peronne while her beloved husband Edouard is busy fighting against the Germans. She was instructed by a German commandant to feed his army at her restaurant. The commandant was obsessed with Sophie's portrait, painted by her husband. The later half of the story flips forward a century where Liv Halston receives the portrait as a wedding gift from her husband. When Liv learns about the reality of the portrait, the events take an interesting turn.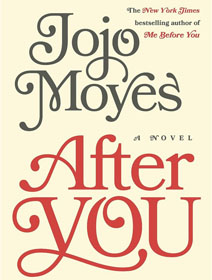 This book is a sequel to 'Me Before You'. The story picks up from the point where Will left her a fortune and she moves to London. It's intertwined with tragedy, grief, forlorn and subtle happiness even in the gloomiest of the situations, a motif visible in many other Jojo Moyes' books.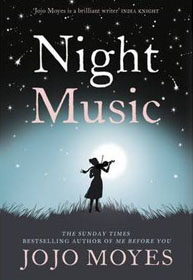 Matt and his wife Laura were Mr Pottisworth's neighbors who took care of him in the hope of owning his Spanish house. However, their dream is shattered when they came to know of the heir, Isabel, a distant relative of Mr Pottisworth. Isabel is a widow left in debt by her deceased husband and Jojo Moyes portrays her as a lady far from the world of reality. The plot holds a grip on the readers when she moves to the Spanish house and encounters with jealous neighbors. There is a subtle romance in the story but this time it's with an ex-convict.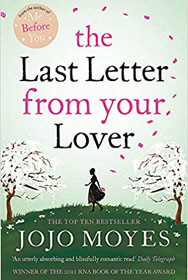 Jojo Moyes acely crafts two love stories. One of them is set in 1960s while the other is set in 2003 in contemporary London. The former story is that of Jennifer Stirling who lost her memory in a car accident and the latter is that of a journalist Ellie Haworth. Jennifer discovers a series of letters signed 'B' but fails to identify the writer. Forty years later when Ellie discovers the group of love letters, she is determined to uncover the person behind these mysterious letters.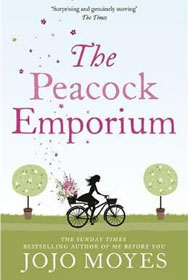 Athene Forster is a glamorous but spoilt lass. Suzanne, her daughter, had a tough time dealing with gossips about her mother and is stuck in her life. She finds solace in The Peacock Emporium, a coffee shop-cum-curio store. The story spanning two generations is about confronting your ordeals and finding happiness introspecting your past.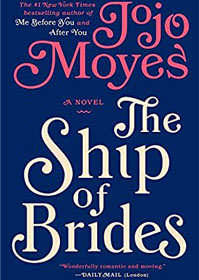 This is a well-researched novel giving a glimpse of an unknown history. In 1946, a British aircraft carrier traveled from Sydney carrying 655 Australian ladies who were married to British servicemen during their service in Australia. The book tells the tale of four women in the same cabin. As the journey which lasted around six weeks progresses, Moyes creates a castle of tension and finally manages to dismantle it as the ship nears the port at Plymouth.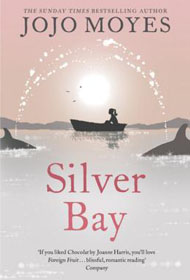 At its core, 'Silver Bay' is a love story of a single mother Liza McCullen and Mike Dormer, a successful partner at a London based firm. During his stay in Silver Bay, east coast of Australia, the protagonists cross roads. Jojo Moyes is quite exhaustive with her research on whales and does a commendable job in holding onto the suspense of the readers in describing unforeseen hazards that test the patience of the lovers.
Moyes never hurries in establishing her protagonists and is very meticulous with her research. Many of Jojo Moyes books have two or more stories running parallely and later she tactfully connects them and ensures that you bump into plenty of surprises. Perhaps that makes her such an amazing writer.
Last Updated: 9 August 2018