John Grisham (8th February 1955) is one of those writers who laid the base for spectacular legal suspense thrillers. With numerous bestselling books, John Grisham has been a part of most young adults and older adult's reading journey. John Grisham books have become synonymous with a perfect courtroom drama having adequate suspense elements to take the reader to an exciting journey. His legal and political background has given him impeccable base to perfect every aspect of his story. Here is a list of the 10 best John Grisham books for suspense filled ride: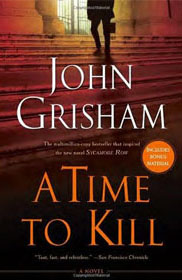 Based on a young rape victim's account, this was Grisham's first book. He took his real life work experience and tried to give a different angle to the story. In this book, the lead character is attorney Jake Brigance, who leads the case with his team of two friends to acquit the victim's father who has killed the rapists. This novel was an instant hit among the readers and was the best seller.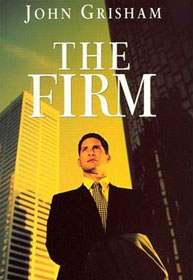 Grisham had mastered his forte (legal suspense drama) by then and this book multiplied his popularity by many folds. Mitchell Y. McDeere is the protagonist who cannot resist the lucrative offer given by a shadowy Law Firm and lands in a complicated situation after many of his colleagues in the new firm end up dead under suspicious circumstances. The deeper he goes, the more he comes to know about the fraudulent activities of the firm.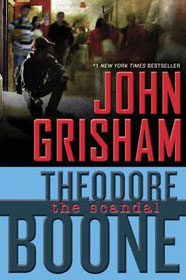 It is the 6th installment of the Theodore Boone series. Originally written for young readers, it is about many of the cases solved by a young legal knowledge expert, 13 year old Theodore Boone. As cute as he sounds, his intelligence and sources are not to be undermined as he tries to solve a cheating scandal at many public middle schools.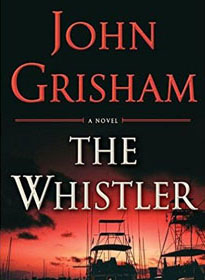 As the name suggests, an anonymous tip about a corrupt judge gives a new case to Lacy Stoltz, an investigator. With her assistant, she meets a disgraced lawyer Myers, who claims to be the informer. Investigation leads to the Judge's connection to the Coastal Mafia and their collaborative illegal casino in the land of native Indians. The ending comes as a bit of surprise when it is revealed that the real whistle blower is the court recorder of the judge in question.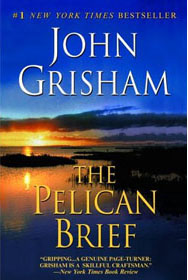 Grisham's third novel, this book was so popular that it was adapted into a film the following year, starring Julia Roberts and Denzel Washington. A very fast moving plot, involves the perils faced by lawyer Darby Shaw, when two different politicians are assassinated and the responsibility is taken by international terrorist Khamel. As she is on run to save her life and her case findings, she uncovers many unexpected connections between the pelican marshland, Oil tycoon and The White house.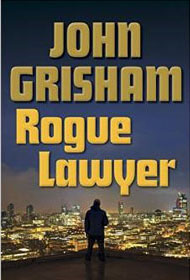 In a case of good man gone rogue, an exceptionally good but atypical street lawyer Sebastian Rudd, is on a mission to take on cases of the most dangerous, ill-fated and off course innocent people who are rejected by others. Living in a bullet proof vehicle with a heavily armed driver cum assistant, this man has no shortage of adventures of the readers.
A millionaire jumps off to his death after altering his will that leaves his 6 legal heirs with nothing. His entire wealth is directed to his illegitimate child Rachel, who is a nun in Brazil. The protagonist is a very unusual lawyer, Nate O 'Riley, top D.C attorney with an addiction to booze. Nate is sent in search of Rachel. The journey is nothing short of an adventure for Nate. Rachel turns down the wealth and turns Nate towards spiritualism.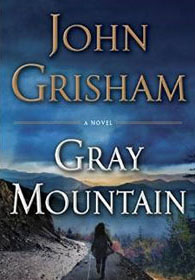 Set in the period of Great Recession, it explores the hard times faced by a downsized Manhattan lawyer, Samantha Kofer. In a bid to get rehired in her previous firm she agrees to work as legal aid, without pay in Virginia coal fields in Brady. She faces the harsh realities of a dangerous life in Brady. Riddled with mafias and anti-social elements, she falls into an unfavorable situation. The plot seems very relatable and lots of environmental hazards are highlighted in this novel.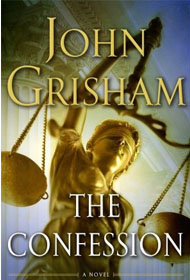 Inspired from real life accounts of people wrongly convicted for the crime they never committed, this John Grisham novel is a very brilliantly executed piece of work. Robbert Flak fights the case of an innocent man Drumm who has been awarded death sentence for the murder of a high school girl. Everything changes when the actual criminal makes a public confession.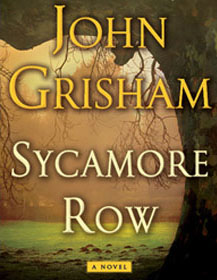 A long awaited sequel to Grisham's first book, A Time to Kill, this novel brings out the best of lawyer, Jake Brigance. A suicide in the sycamore tree row and a newly made holographic will brings unrest in the Hubbard family. New twists pop out throughout the story giving a very surprising glimpse to the truth justifying the title.
Last Updated: 8 August 2018