Books are considered to be our best friends in times of distress. They are capable to immerse us in the world of suspense, anxiety, fiction that takes us away from our temporary pain. While all books have something unique to offer to its readers yet some create everlasting impression in minds of its readers, rather to say its followers. Mary Higgins is one such writer whose name is respectfully noticed while discussing about any suspense novel. Such is a succinctly written plot brought forward after each paragraph that reader is bound to complete it. She has achieved everything that has come into her way with lucid and succinct writing. She has dominated the universe of suspense novels and hence we will throw some light onto some of Mary Higgins Clark books -: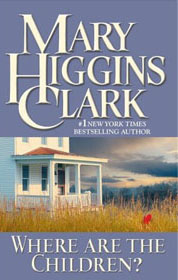 This Mary Higgins Clark novel proved to be a stepping stone to writer's career. With this novel, Mary introduced herself to the existing great writers and startled them by sheer thinking. Novel is based upon Nancy, whose two kids, went missing later to be found dead. Entire blame for their tragic death is put on Nancy, who herself is left completely devastated. History repeats itself when Nancy settles to another place which lets her begin the search for her missing kids and to find the concealed truth.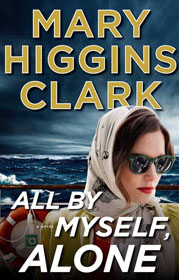 Another stunning novel that will push its readers on edge features Celia, who is on a brand new cruise ship, to evade the arrest of her husband to-be. A priceless necklace of one of her co-passengers gets stolen after her owner's brutal murder that follows suspicion, hunt for the truth before the journey ends. Celia, with her friends, is adamant to find the truth and that necklace but it may prove to be a race against time.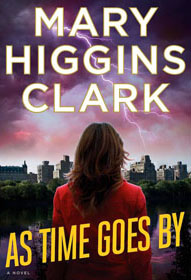 Another mastery in thrilling novels is witnessed in this masterpiece. A News-reporter, whose conscience makes her search for her birth-mother is being tasked to cover the high-profile trial of murder accused woman who is bound to prove her innocence despite evidences pilling up against her. Dramatic twists and turns sharply included makes it a must read for fiction followers.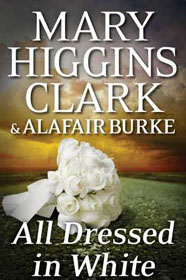 Novel entails the details of stunning investigation of a cold case of a bride who went missing days before her wedding. Five years back, Amanda Pierce, and her college-mate Jeffrey, were planning to get married due to years of their lovely relationship. All seemed to be fairytale until Amanda went missing just days before her marriage. What follows her sudden disappearance is exhaustive investigation of a lot of suspects that have different motives for her possible death. Her disappearance is camouflaged by a possible murder that gets revealed later on.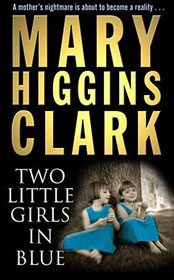 This novel is yet another proof of Mary's artistic writing. Story entails a twin enigma of mother's search for her disappeared girl presumed dead with twin telepathy disclosing crucial facts which adds more light to the ongoing investigation. With time, missing baby sends out telepathic signals to her other sister requesting help which otherwise was unable to help her cause. Search investigation reaches a new level.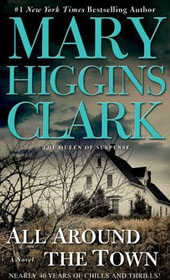 Laurie, a student, gets accused of murdering her English professor however she herself was unaware of the murder. Laurie, being victimized for two years, developed painful memories that forbid her from remembering her immediate past. Her tormentor is bound to cause more damage with time. Truth has to come out however Laurie should get herself out of her past in order to reveal the truth.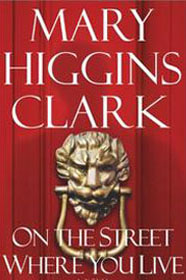 This tempting novel contains the plot of a woman desperate to find the connection between two different murders separated by more than a century. Emily Graham, an attorney, finds new purpose of her living after her divorce, which begins with her buying the ancestral home. She's is closely watched by a killer who is keen to make her the next target.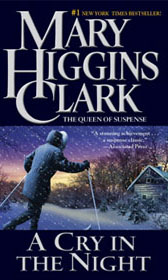 A divorcee, trying hard, to make both ends meet finds a new, rich lover whose great mansion turns out to be her biggest nightmare. Suspense at its best is guaranteed with Mary Higgins Clark books.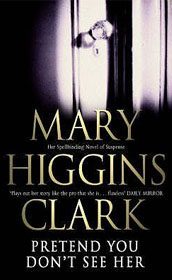 A young woman is unfortunately trapped in a murder investigation which makes her opt witness protection. Attacker is on search of dying woman's daughter's journal that has something vital to the killer. Deception makes her feel offended and determined to find the way to survive before the killer finds her.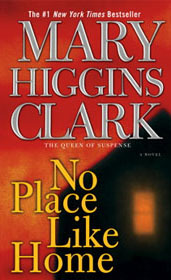 This murder mystery written by Mary Higgins Clark involves tragic killing to Liza's mother with her own hands in effort to save her from her step-father, who in turn blames it on Liza doing it intentionally. Tremendous skills of narrating the story from multiple points of views never lets you feeling bored.
Last Updated: 8 August 2018