Dean Koontz is one of the famous writers in modern history who have barely allowed loosening their tight grip over the genre of suspense cum adventure books. His skills in articulating a story full of suspense with near unexpected twists is what people mostly crave for. His name is sure to be lived forever among his peers because of the stunning novels he has written. Here's is a list of Dean Koontz books: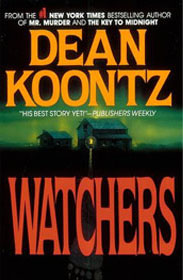 This novel written by Dean Koontzis based on genetic engineering which is responsible for creating genetically engineered life forms. One of those is a dog of jaw-dropping intelligence that has stunned the people while the other one is hybrid monster of extremely harsh nature. This gripping story lets a man and woman affected to a great extent causing them extreme relentlessness. Great hold over the suspense drama with bits of horror is embedded throughout this story.
Protagonist is a twenty-six old girl named Chyna who has recently shifted into her new home in Napa Valley. Chyna is a living legend who has toughened herself by facing and winning over adversity hence gained immense self-respect and self-confidence. She encounters a murderer who has entered her home to satisfy his vile appetites of killing people around. She survives somehow, making her fastened up to save the next intended target of killer. Quick wit coupled with decision-making is what Chyna needs to save herself as well as others from that killing beast.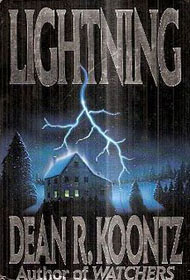 This novel is more or less a science-fiction with a mix of suspense. This book is one of the most read books of Dean Koontz. It focuses around Laura, a girl in her thirties, who is terribly affected by events that have occurred since her birth. Stefan, a mysterious person, responsible for saving her, keeps the suspense alive by pulling her out of life-threatening situations. Great natural suspense thriller who keeps everyone interested till the end.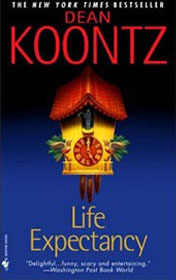 This thrilling novel adds a new dimension to the modern thinking of Rudy Tock, who is a expectant father and a son whose dying father is battling life in the same hospital at the same time. He is told about his newly-born son's five darkest days by his dying father. Perfect foretelling of his son, Jimmy's birth time as well as his rare syndactyly terrifies Rudy. What unfolds thereafter is panic at each of Jimmy's five crises points in his twenties. Jimmy's struggle against adversity cooks a great suspense that is wondrous yet terrifying. Jimmy may find his luck running short if he doesn't anticipate the worst.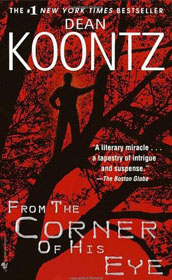 Based on a boy named Bartholomew, who seems to be mysteriously vindictive to a killer who turns out to be his father later on. The boy is a prodigy with exceptional powers who makes him an instant hit among his peers however dark side is that he loses his eye-sight. A brave girl enters into the climax who is killer's own daughter. She turns the table around by killing the murderer.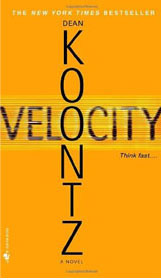 This suspense thriller breaks all records in creating a magical effect. Bill Wine, a modest person with hardworking grit, finds a note on his car asking him to save either a blonde schoolteacher or an elderly woman. He neglects it resulting into murder of the schoolteacher. Another deadline worries him but he is racing against time o find a killer whose motive in killing is mysterious.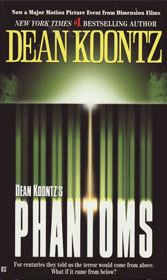 Tiny town in mountainous California witnesses a surge in murders. With hundreds dead and many missing, terror finds a new place in the hearts of natives of this town. It is yet to be known if it is a result of a disease or an ill-motive. Truth is found out through the flesh of the dead. And the truth is more obscure than it was thought.
8. The Talking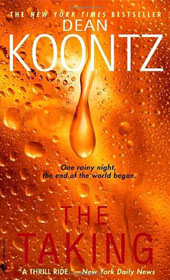 Unlike other Dean Koontz books this one has a religious touch coupled with obvious suspense which doesn't manifold till the end. An invasion of earth by some aliens is short-sighted which turns out to be Christian rapture with some deserving hell due to their malicious deeds. As expected, a psycho killer has its place in the novel.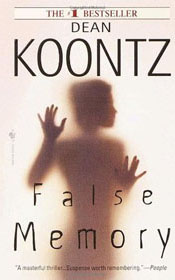 Koontz tries to write a story that is different from what he has written in the past. It deals with phobias affecting protagonist in different ways. The character's journeys take the best out of the story which seem real and obvious.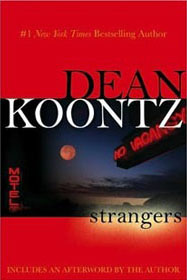 This truly mysterious yet gripping novel presents a grim picture of six strangers facing bouts of uncharacteristic behavior followed by occasional nightmares. They believe that the cause might lay behind a weekend spent at isolated Nevada motel. What happens next is courage, fear oozing out of the affected persons which brings them together to find the real solution to the darkest problem they are facing now.
Last Updated: 8 August 2018