In the age of digital empowerment, parents want their kids to focus on material learning and imaginative creativity; instead of just nudging gadgets. Reading books is the best way to enlighten little minds. A cartoonist turned writer, Jeff Kinney is a household name because of his famous work, Diary of a Wimpy Kid series; it has touched the heart of all children owing to its witty and relatable plot and host of characters. Jeff Kinney books are a blast of entertainment for young readers as they are funny, sarcastic, illustrative and moral building in nature.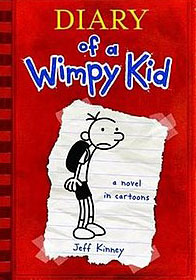 This book launched Greg Heffley, a middle grader who is desperate to become popular and join the group of cool kids in the school. In the process of attaining his goals, he constantly invites troubles.
This story follows Greg's problems as he joins a new middle school. Despite of having enough brush offs with his siblings at home, Greg never gets enough of them in school. He is not alone in his antics and is soon joined by his best friend Rowley. Every time Greg tries out a new plan, the results are horrific and his friendship is also on stake apparently.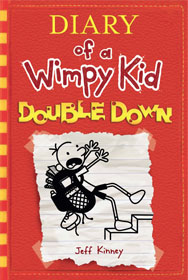 The 11th book in the Diary of Wimpy Kid series, it deals with the oafish fantasies of mischievous Greg. He starts imagining his life as a T.V reality show wherein every person is mere puppet in the hands of the director. Various incidents in Greg's life are incoherently stated where he seems to be at fault despite of the deception of others. Each event leads to another; though they may seem unrelated at some point.
New Year celebrations are far from colorful for Greg, as his happiness is sucked out by his father Frank's constant comparison of Greg with his boss's son. Commuting between home and school has become a tedious toil for Greg and Rowley since they have to walk all together to a new street to board the bus.
His efforts to escape Frank's plan to make him more disciplined, continue. This creates a rift between Frank and Greg and both are disappointed with each other. At the end, the unruly Greg makes a big save for Frank. Impressed, Frank decides not to send him to any disciplinary workshop after all.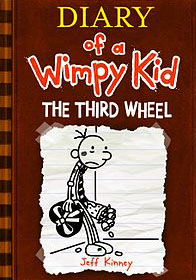 In this hysterical account, Greg tells about the parenting skills that his mother applied on his little brother Manny. He wonders how Manny remains so unaffected by his mother's efforts in regulating his activities and attitude. The seventh book in the series, its story refocuses on Greg's sincere efforts to win over a heart broken Abigail.
His plan to have a dance rendezvous with Abigail meets the funniest climax when her ex- boyfriend Michael spoils the event by arriving with a new date at the venue. From a botched up dance, all Greg receives is chicken pox infection.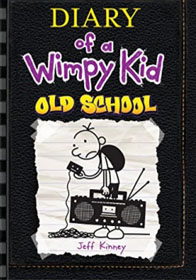 The 10th book in the series explores Greg's misery as his grandfather moves in with his family. Greg secretly wishes that his grandfather goes away so that he can repossess his room and enjoy whiling away time with computer games. Apart from that his mother has vowed to boycott electronics for two days along with the entire neighborhood. Greg ends up ransacking his family car along with grandpa in a hilarious twist of events.
Last Updated: 9 August 2018