Here's a list of most popolar Jules Verne books well-known for the best dramatic representation.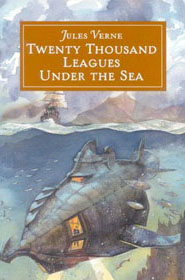 Jules Verne book terrorizes marines or those who work in high seas because of the monstrous creature that haunted everyone who was a part of those high seas. This inexplicable creature, bigger than a whale, terribly shaped, is like a bad dream to Pierre Aronnax or anyone however he is tasked to investigate this mysterious wrecker. After getting acquainted with the creature, Pierre's task to contain it becomes more formidable than what he initially thought. His chances to succeed are few, to be honest, but he is determined and logistically helped by US Government to contain this creature. Major part of the book contained interesting and sometimes boring scientific details of that monster.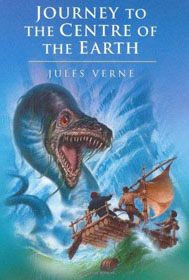 Plot summarizes Professor Lidenbrock's journey or rather an adventurous trip to Iceland where he is accompanied by his young companion, Axel. A hunter named Hans Bjelke, is also a part of their trip. I would attribute Jules Verne for creating a nice and interesting plot which is strengthened with depth in story. Story however seems to be too stretched at places. Story kept me alive since it contains a well-thought plot and excellent ending which is a pre-requisite for a perfect adventurous book. Despite minor flaws it rules the hearts of adventurous readers.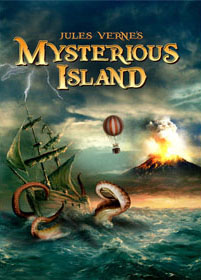 Jules Verne has a strong aptitude for writing adventurous wonders. One more book that takes you to your adventurous fantasy is "The Mysterious Island". Starts with a plot where five POW's manage to escape with the help of a balloon they hijack. This marvelous book opens the new windows of excitement every time I read time. I was selfish enough to not give my personal copy to others as I knew that I will read it multiple times. Though I am miles away from Lincoln Island yet it produced bumping feeling in my body at countless times. No book can match the excitement that is produced by this book alone. I was amazed at POW's intense battle against forces of nature and their apprehensive but determined resolve to survive at any cost. I felt as if I am one of their companions who's a witness to their unmatchable adventurous journey. I read it again and again.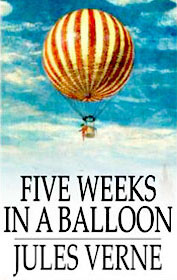 This majestic Jules Verne novel has everything that would take you to a new level of excitement coupled with intense thrill. Technical elaborations of the African geography and skilled interpretation of adventurous plot has a played a major role in making me amazed throughout. The way Dr. Ferguson and this manservant Joe, and Dick attained to high places and detailed narrations of the places they explored has made Jules Verne the most acceptable writer in adventure genre.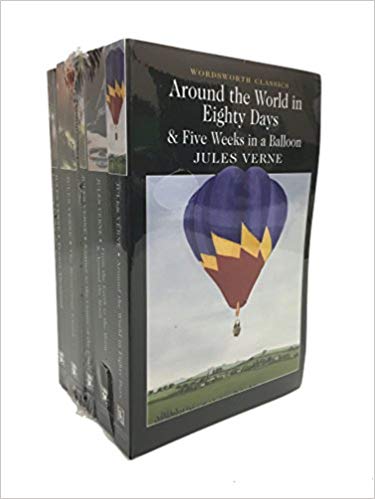 This treasure of most entertaining books includes five of his best books including: 20000 leagues under the Seas, Around the World in Eighty Days, From the earth to the moon, A Journey to the Interior of the earth, The Mysterious earth. Nothing better could a book lover imagine other than this fantastic collection.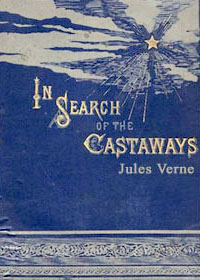 Another majestic adventurous book has a strong plot coupled with good characters. A search for finding Captain Grant is launched after finding his mysterious message in a bottle. Though the plot is intriguing yet it loosened its grip from audience in some brisk sessions.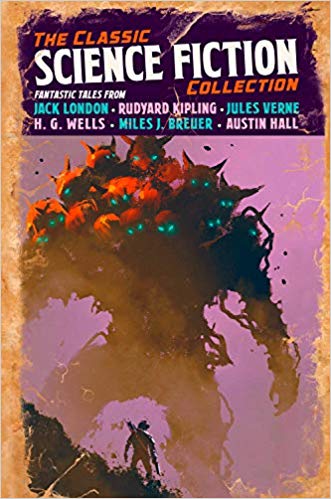 A rare collection of his best books. Everything interesting is in one place and readers attribute Jules Verne books with a good note.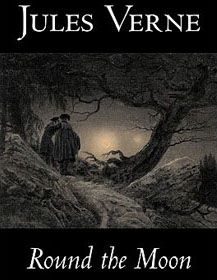 Jules Verne provided some social reactions by accurately foreseeing some events like America's journey to moon and the cold war related happening. His scientific explanations provided too much technical stuff to a non-science stream reader. Though the book is interesting it has its flaws like too much technical stuff.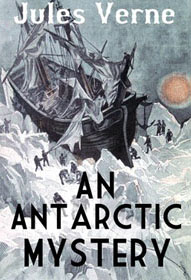 This thrilling story narrates the voyage of Mr. Jeorling and his accompanies to Kerguelen Islands and then to Falkland ultimately sailing to Antarctica. Verne illustrated the inclusion of moral values and also showed trust in God. Completed the book in a good sense.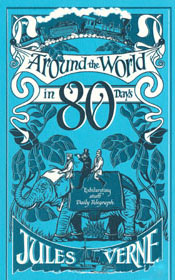 This wonderful book by Jules Verne narrates the exciting journey of Phileas Fogg who claimed to travel across the world in just 80 days. They met a beautiful Indian princess who became part of their crew and ultimately helped them in multiple ways. Must read for anyone who needs serious excitement and thrill.
Last Updated: 8 August 2018