Here is a list of the 5 best LM Montgomery books: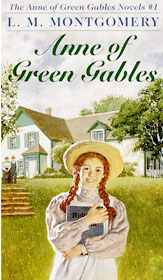 Most often, we cannot believe the fact that a person can accept his adopted parents when he has already survived a long period of loneliness belonging to no one. True was the case with Anne Shirley, cute and innocent orphan girl, who tries to win her adopters who instead wanted to adopt a boy to get his help in their farm.  Marilla and Matthew, siblings who owned that farm had adopted Anne. Initially they decide to send Anne back to orphanage and instead adopt a boy but later give up the thought and carry on with Anne. Desperate to win them, Anne does all the hard-work and tries to stay alert. However she makes mistakes and often messes up the things like any teenager. Book depicts how strongly Anne gets gelled to her adopters and gets emotionally involved. She gives up her scholarship and decides to stay with Marilla, when Matthew dies of a heart attack. Nobody would have given up their chance of a lifetime just for the sake of fostered parents however this cute little girl had a heart that was large enough to accommodate everyone's feelings.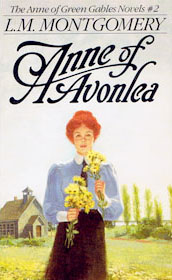 What follows Anne of Green Gables, is a more interesting and exciting Anne of Avonlea. Anne Shirley, who came to Green Gables as an orphan becomes a truly popular native of Avonlea. She wins love of each and every native hence becomes emotionally attached to the good and bad of Avonlea. As a grown up youngster she takes up her first professional responsibility as a school-teacher and finds it grueling and very demanding. Since she was averse to the nuances of teaching she tries as hard as possible to fulfill their bosses' expectations. Anne's appeal against her struggle would fill anyone's eyes with tears and admiration. This book certainly changed the way I treated teenagers and has certainly left a message for society.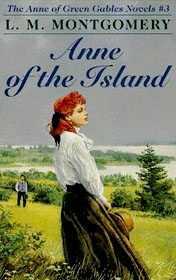 One would certainly fall in love with Anne, a protagonist of Anne of Green Gables series, if they have already read two of the earlier books. After saying goodbye to the rural part of Avonlea, story drags forward and takes Anne to the more promising and rewarding city named Kingsport. With a new beginning, Anne becomes more amenable to changes that come naturally to her. She gets a marriage proposal and finds her old pals back into her life. Gets amazed to know that her handsome male friend is trying to win her love. Life is certainly full of promises for Anne. At the same time setbacks do also occur and Anne learns how to become subsist on life's complicated yet sweet journey.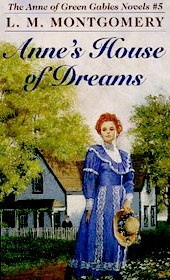 Life's lessons have made Anne a very mature girl who dares to fly solo without anyone's support. However she gets blessed with happiness when her true love, Gilbert Blythe, succeeds in marrying her after becoming a doctor. Couple moves into their majestic new home and unwinds life's issues and share each other's concerns and joy. They get to know their neighbors who are equally affectionate and reciprocate their feelings to them. Though the first half is boring .Though the first half is boring yet I remained hooked up sensing sheer pleasure at every next page that is not yet read. Anne's exciting journey teaches us to stand against every trouble and always helping our loved ones.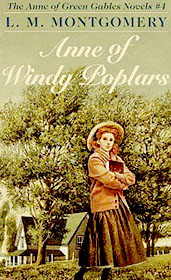 While relishing previous novels of LM Montgomery books,this one brings some disappointment when events get a tad too complicated. Anne's fearlessness to life makes her favorite and an answer to everyone's problem. Rumors spread against her which ultimately leads to her temporary social boycott in classroom. Though she is hypothetically separated from Gilbert whose studying medicine miles away they claim to be connected through letters. Interesting book that is full of excitement however it's a bit inferior to previous books in the same series. People have missed Gilbert in most part of this book.
Last Updated: 8 August 2018