Where there is imagination, fantasy is bound to exist. Right from a child to the most grown up human being, fantasy rejuvenates and keeps the mind fresh.
When we refer to fantasy in English literature, the name of Tolkien inadvertently crops up, for without him the history of Fantasy literature in language of English would have incomplete. John Ronald Reuel Tolkien was not only an English novelist, but also a poet, philologist, and a university professor. Most popular for his fantasy stories of The Lord of the Rings and The Hobbit which were adapted into successful commercial films, he was one of the pioneers and well known writer of this genre. Let us delve a little deeper and take a trip to the fantasy lands of JRR Tolkien books. Here is some of the best JRR Tolkien books: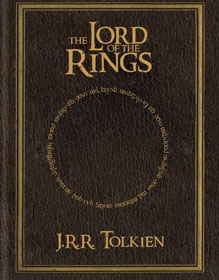 This JRR Tolkien Book and its description of the cultures and the histories of those cultures virtually transport people to Middle – Earth. The world of the fantastic Middle Earth created by him is by no ordinary means your everyday fantasy. He has even written history and geography of this world of Middle Earth both explicitly and implicitly in many of his books.
Sauron, who signifies darkness, wants to conquer the Middle – Earth. But this is only possible by bringing together all the Rings. These are not some ordinary rings. These rings form parts of a whole and when crowned by the all powerful ring can make their master indestructible. Frodo Baggins, a rural hobbit ends up with the possession of the all powerful right that the evil Sauron so desperately wants. This fantasy tale describes how Frodo destroys the ring to stop evil from conquering the Middle – Earth.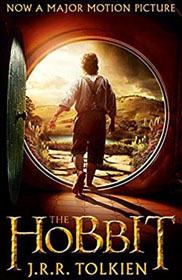 The very famous triad of novels in the literature of fantasy has this book as a part. The Hobbit is a rare mixture of adventure, comedy and fantasy, making it an apt read for both children and adults alike.
Baggins is the protagonist hobbit who enjoys a rather peaceful pastoral life much like rest. When everything is going on well, Bilbo is paid a visit by a wizard named Gandalf, a very important character henceforth and a group of other dwarves led by Thorin. Bilbo, though rather hesitant is recruited by Gandalf into the team to embark on a journey to recover a treasure. But what's more is that this important treasure has a guard in the form of a giant dragon. What is the treasure and why is a dragon guarding it? Set in the period of Faeire and the dominion of men, this story has all that readers of adventure are look for.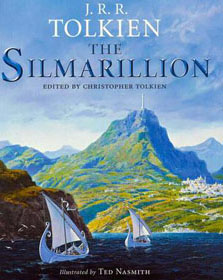 Though a JRR Tolkien Book immersed in unnecessary controversy, read this book to learn in detail about Middle – Earth and its history. This is one of a kind of book dealing with Middle – Earth, which Tolkien kept revising.
It contains tales of the virtually realistic and fantasy world Tolkien created and in which most of his stories are based. From a historical perspective, it looks like a well researched book providing the finest details regarding the world that Tolkien calls Middle – Earth, but the fact is that it is all star dust. Read this fantastic book which is a gate way for those who want to know how Middle – Earth came into existence as it was described in the other books. It also describes how different categories of creatures that inhabit the Middle – Earth came into being.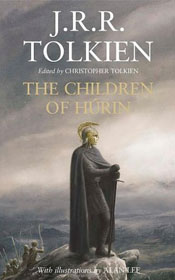 This is the tragic tale of the children of the northern lord, Hurin whose names are Turin and Nienor. Hurin and his brother Huor join hands with a myriad of other good forces to fight Morgoth in a legendary battle. But the good forces do not stand a chance against the evil because of many reasons, of which deceit and treachery are most stunning. The story describes the great battle, and the things that unfold after the battle especially for Hurin and his family.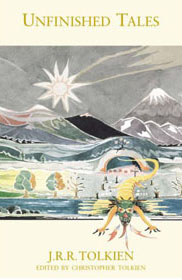 The name of the book says it all. These tales that were hitherto unfinished in various books of his, Tolkien took out all those fragments and laced up detailed and in – depth stories to feed his readers with even more regarding the nature and history of his fantasy world of Middle – Earth. Even wondered what happened at the of an unfinished side kick story in one of Tolkien's books concerning Middle – Earth? Well, in the form of this book you have a fantastic chance of finding out.
Last Updated: 8 August 2018