Frenzied readers have long obsessed over the thrill and the details of a detective fiction like those of Sherlock Holmes and Hercule Poirot. Viewing the world through the eyes of a detective is quite a fantasy by itself. The detective series of Pitt and Monk have lived up to the expectation of readers and have won many awards including the Edgar Award and The Agatha Award. Anne Perry took the best out of her conviction as a murder aide while being a teenager to be one of the most successful detective fiction writers. Anne Perry books are based in the 1800's and follow various cases solved by the detectives Pitt and Monk respectively.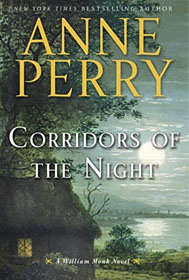 This is the 21st book in the Monk Series and the plot is so enticing that it is hard to stop reading until the very end. The Victorian London has a dark and corrupt world that is not apparent. Nurse Hester Monk confronts a similar side of world in the Royal Naval Hospital of Greenwich, which bounds her to choose a risky treatment protocol to save the lives of victimized children. A man with resources will go to any extent to live and that is going to jeopardize all of Hester's efforts. Now William and Hester Monk have to work in sync to uncover a bigger conspiracy.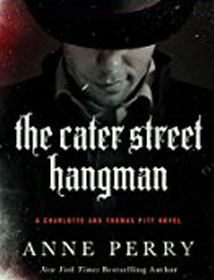 This book began the Pitt series which is about the strings of crime mysteries solved by the detective couple Thomas Pitt and Charlotte Ellison. Two murders rock the Cater Street and the third murder in the Ellison household confirms the rumors of a connected serial murders. Police officer Thomas Pitt takes up the case and starts by questioning and evidence collection. While investigating the case, romance blooms between Pitt and Charlotte Ellison. It is an interesting case portraying the Victorian era. The climax is quite a bit of shocker.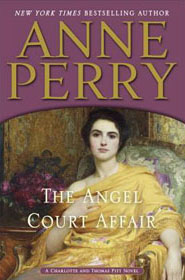 In the 30th installment of the Pitt series, Thomas Pitt is assigned the task of safety of Sofia who has to travel from Spain to London. But Pitt's worst nightmare comes true and Sofia is kidnapped and no traces are left behind. Accompanied by her cousin and a journalist, Pitt begins the investigation of her mysterious disappearance. A controversial woman, Sofia might be holding information that could cause the collapse of national security. Pitt's aides too seem to know much more than they pretend and he must unmute everyone to save Sofia and his country.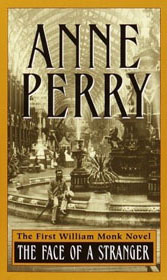 Detective William Monk makes a debut from this Anne Perry book. With most of his memory gone, he lies clueless in a hospital. He learns that he had an accident and the injury led to memory loss. Soon he recuperates and joins his duty as a London Police Detective. Though still trying to figure out his past, he has to investigate a high profile case of a noble family. Little does he know that this case would open links to his past and a greater plot waits to be uncovered.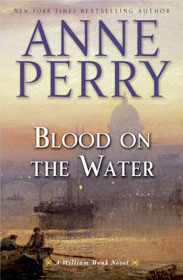 The British Empire achieves the glory of the opening of Suez Canal and business begins to roll from all sides. In a tragic accident, a river boat is blown up on river Thames and in a jiffy an accused is convicted and prepared to be hanged. Monk and his wife uncover discrepancies in evidences and decide to dig in further. Flaws begin to be obvious in the conviction and trial. As the investigation proceeds, both are deep knee in trouble from makers of law and this time they have to face unforgiving menace. For the 20th time Monk is set to captivate the readers.
Last Updated: 9 August 2018